Battle of Winceby
11th October 1643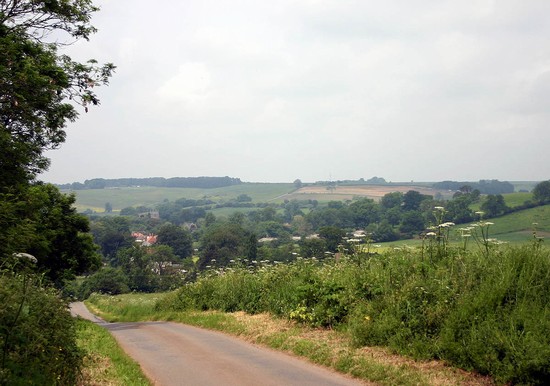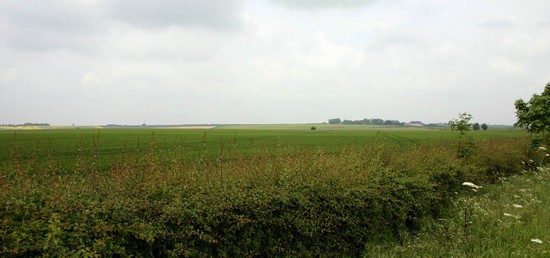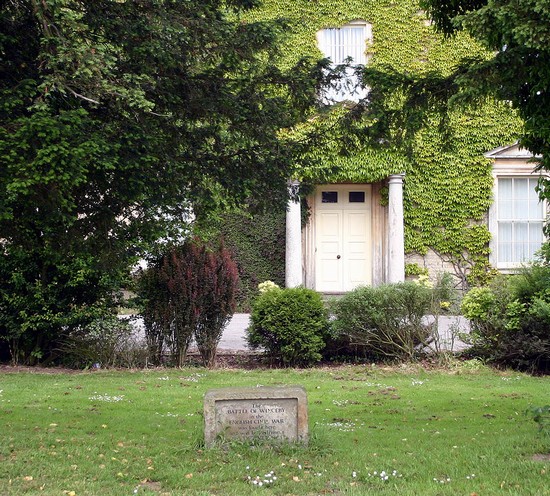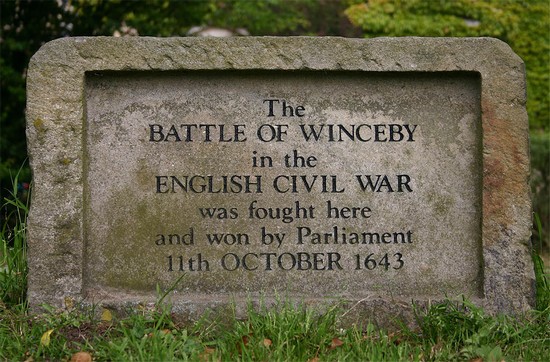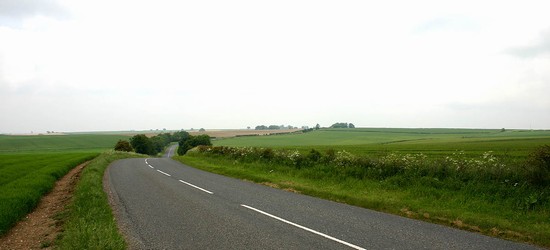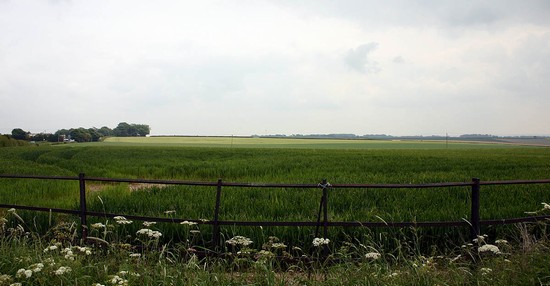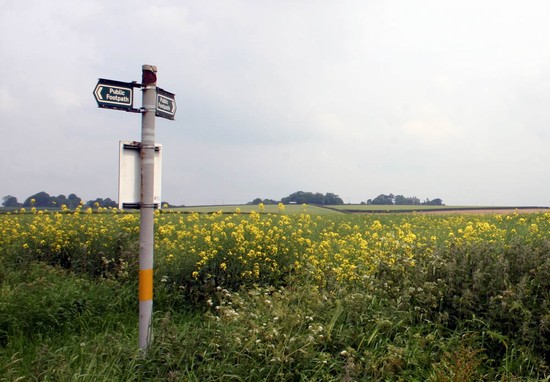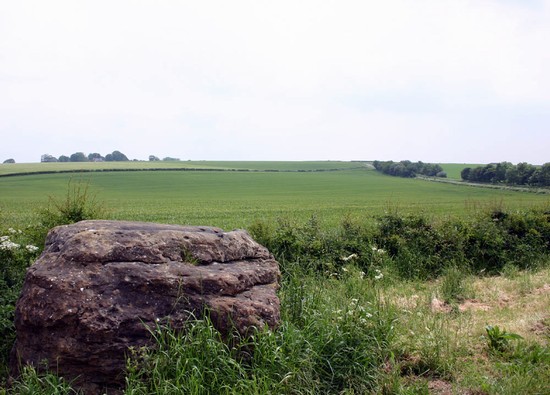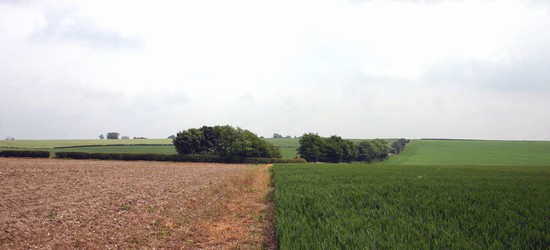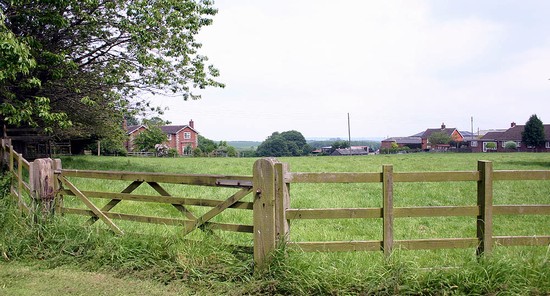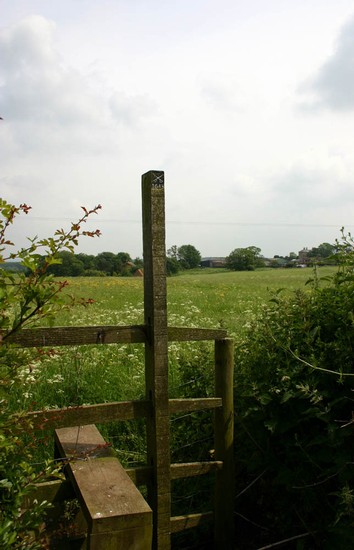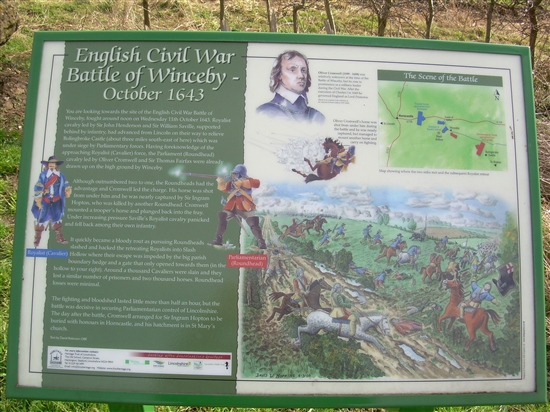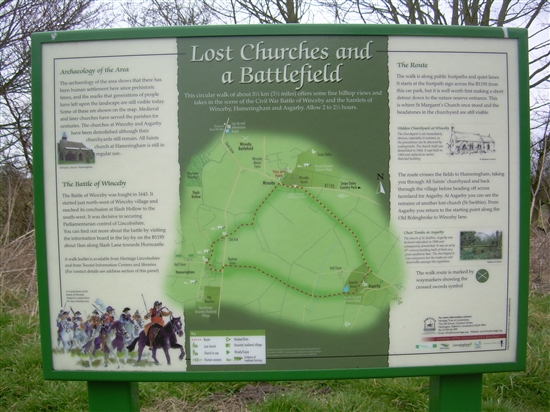 BATTLE DATA
Name: Batle of Winceby
Date: 11 October 1643
War period: Civil War
Start time and duration: early afternoon, lasting 15-30 minutes
Armies and losses: Royalist under Sir William Widdrington with 2,500-3,000 cavalry and dragoons; Parliamentarian: under Earl of Manchester, although Cromwell commanded the circa 3,000 cavalry and dragoons which were the only troops actually engaged, though 2,000 parliamentarian foot were also present. Losses: Royalist: more than 200-300 killed on the field and more in the pursuit, 800 captured; Parliamentarian: perhaps 20 killed but many more wounded.
Location: Approximately located in the fields west of Winceby and fought in enclosed pasture and possibly partly open field or moor
Map details: Grid Reference: TF317684 (531700,368400); OS Landranger map: 122; OS Explorer map: 273
In a battle lasting only 30 minutes Cromwell and Fairfax fight together for the first time and Cromwell was nearly killed.
The battle of Winceby is one of the lesser battles of the civil war, with no more than 6000 troops engaged, but its significance far outweighs its scale. For Parliament's Eastern Association army from East Anglia this was their first major campaign. It was also the first nationally important victory for Cromwell's cavalry and the first action in which he fought side by side with Sir Thomas Fairfax, with whom in the New Model Army he would finally destroy the royalist cause in 1645-6.
In this battle, which lasted no more than half an hour, followed by many hours of pursuit, the parliamentarians destroyed a combined force of royalist cavalry and dragoons from Lincolnshire and Newark. The victory was so swift and complete that the Association infantry did not even have time to engage the enemy. The outcome was the fall of much of the county of Lincolnshire to parliament and a halting of the royalist ascendancy in the region.
The battle was fought on the high ground, where the route from royalist garrison at Lincoln via Horncastle to the besieged royalist garrison at Bolingbroke crosses the Lincolnshire Wolds. Although the general location of the battlefield is certain the exact place where the action was fought within Winceby parish is still open to dispute.
Information boards about the battle have been installed at the lay-by immediately north west of the village on the B1195, near the now lost church at Winceby just north of the B1195 and on the western side of the battlefield along Chapel Lane north of Hameringham.