Battle of Adwalton Moor
30th June 1643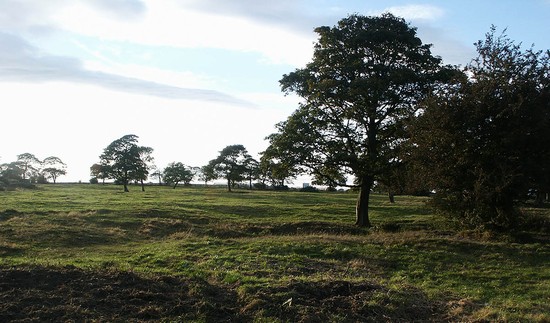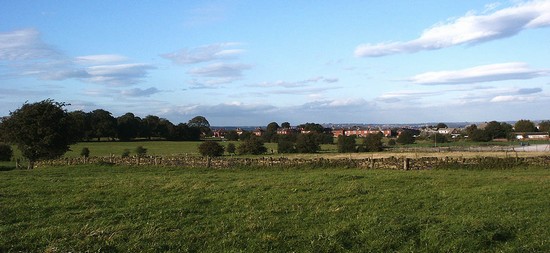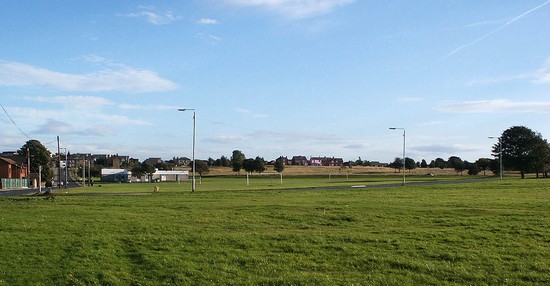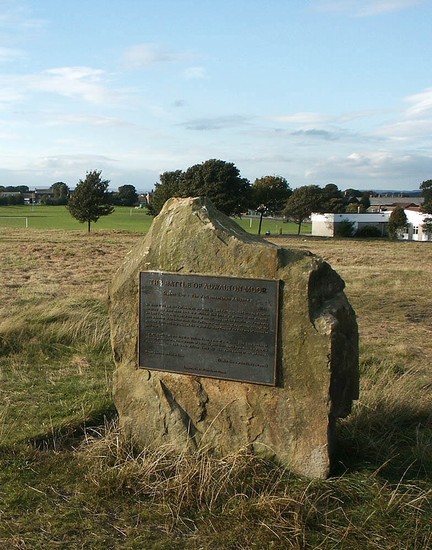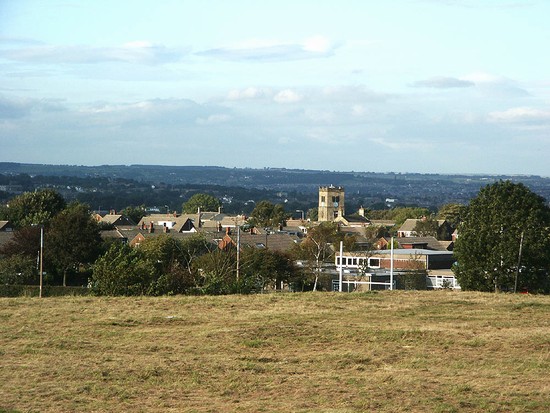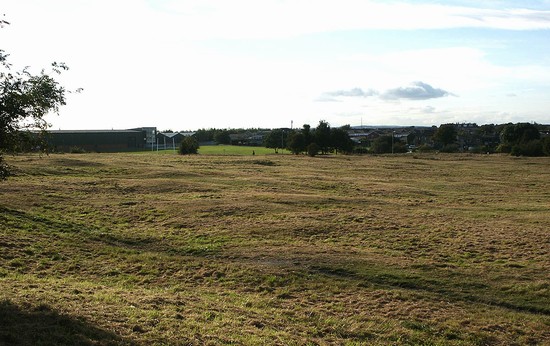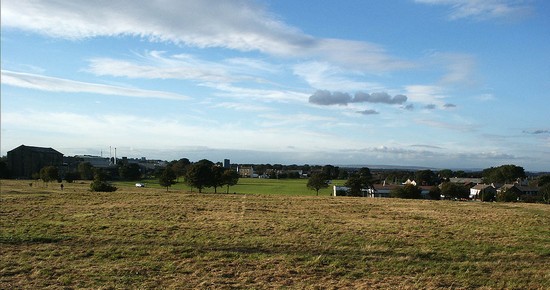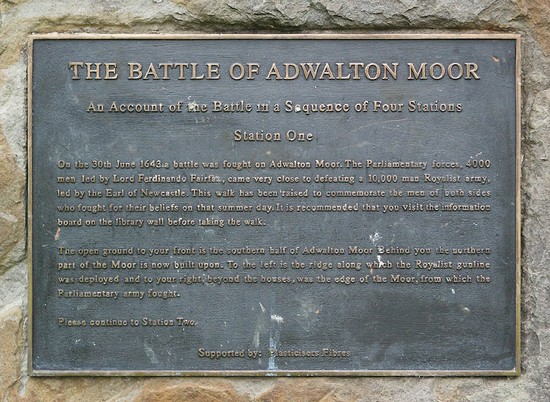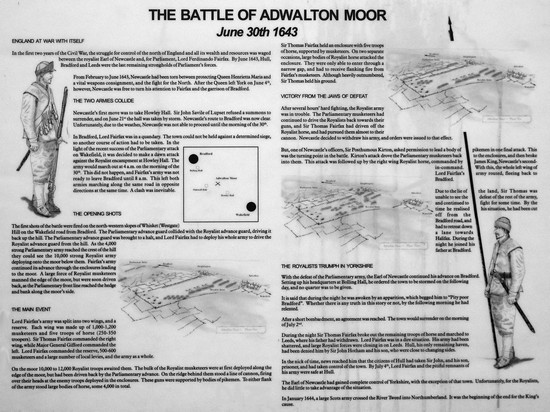 BATTLE DATA
Name: Battle of Adwalton Moor
Date: 30 June 1643
War period:The Civil Wars
Outcome: Royalist victory
Start time and duration: approximately 9am lasting about 3 hours
Armies and losses: Parliamentarian: under Lord Fairfax totalling circa 4,000 (about 500 cavalry and 3,500 infantry) with some clubmen ; Royalist: balanced army of cavalry, pike and musket under Earl of Newcastle consisting of around 5,000 cavalry and 5,000 infantry. Losses: Royalist light, parliamentarian circa 500
Location: securely located at Drighlington; Adwalton and fought across moorland & enclosed fields
Map details: Grid reference: E215289 (421560,428953). OS Landrager map 104; OS Explorer map 288
An unexpected parliamentarian defeat, after a royalist colonel launched a surprise attack during the battle, resulted in royalist control of all of Yorkshire except Hull.
On the 30th June 1643 in the battle of Adwalton Moor the dogged resistance of parliament's heavily outnumbered Northern Association army was finally broken. But Lord Fairfax's small, mainly infantry force had come close to a stunning victory.This was the year of great royalist advances across England and in the North it was Adwalton Moor that was the deciding engagement. With this victory much of the north of England fell to the king. After Marston Moor this was the second most important action fought in the North during the Civil War.
The landscape has changed somewhat since 1643, with the enclosure of further parts of Adwalton Moor. The battlefield has also suffered significantly from industrialisation in the later 19th and earlier 20th century. It is now under pressure from housing, industrial and road construction as the suburbs of Bradford reach its northern periphery. Despite this, a substantial part of the moor is still unenclosed common, though encircled by housing, while a large part of the enclosures of 1643 still survive undeveloped.
There are many questions about exactly where particular elements of the action were fought and exactly which enclosures existed in 1643, but it is a well documented battle and the battlefield has a high archaeological potential to allow these questions to be answered. It is also a battlefield that is well worth visiting, for aspects of the terrain can still be grasped very clearly and there is good public access across much of the area.
Historic England Battlefields Register CLICK HERE
Historic England battlefield report for Battle of Adwalton Moor 1643