Other pages about
Battle of Winceby
Visiting the battlefield (4)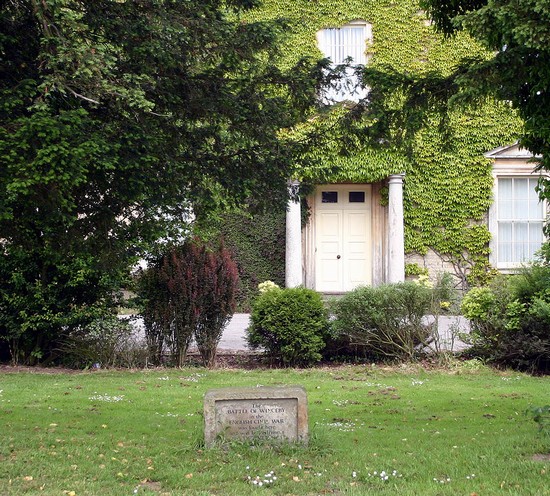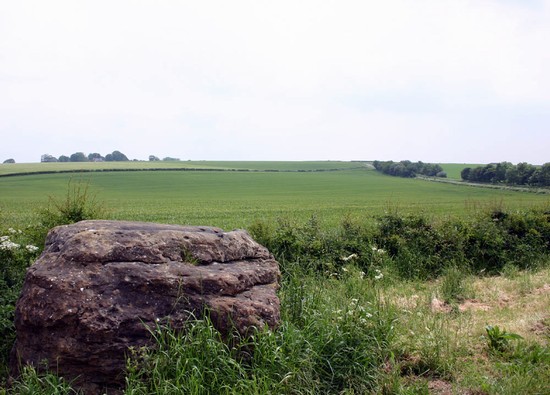 Winceby is set on the top of the Lincolnshire Wolds and on a clear day there are dramatic views, particularly from the edges of the hills looking towards Horncastle and especially from the hills above Bolingbroke out over the fen. If combined with a visit to the ruins of Bolingbroke castle this can be a rewarding trip. There is also the monument to Hopton, who was killed at Winceby, in the church at Horncastle and only a few miles further on is the far better preserved castle site at Tattershall (National Trust), which was another royalist garrison in 1643.
An enjoyable circular walk is possible but, because Winceby is not a large and complex battlefield, it is not essential to gaining a good understanding of the site, or rather the alternative sites, as there is still some uncertainty as to exactly where the action was fought. For the visitor with very limited time it is still possible to gain a good understanding by driving to several separate locations across the parish from which to walk short distances to view the field.
BATTLEFIELD MONUMENT
A small commemorative stone was erected at Winceby in 1993 immediately in front of Winceby House Farm, adjacent to the B1195. There is no other interpretation on site.
FACILITIES
There is a petrol station in Winceby but no other facilities. Toilets are situated in the Snipes Dales Country Park (pay & diplay car park) half a mile to the east of Winceby on the B1195 to Lusby. There is a pub in Bolingbroke but for other facilities one must travel to Horncastle, which also has the nearest Tourist Information Centre.
For a battlefield location map from multimap.com CLICK HERE