Other pages about
Battle of Edgehill
Visiting the battlefield (5)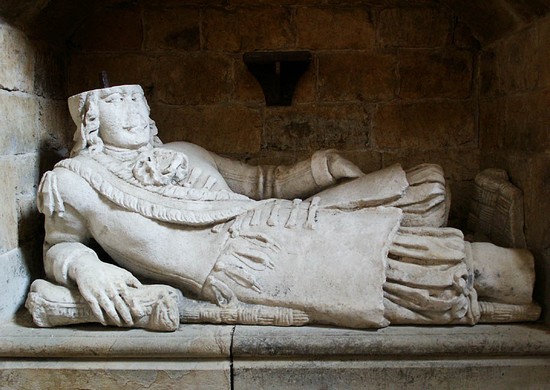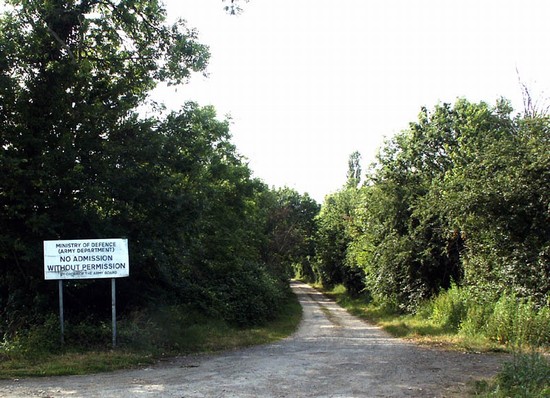 Despite the problem of access, which is a direct result of the closure of various rights of way in the 1940s due to the construction of the MOD depot, Edgehill is still a worthwhile battlefield to visit. This is thanks largely to the impressive nature of the Edgehill scarp itself and the survival, between it and the battlefield, of extensive areas of ridge and furrow from the field system which was still in use at the time of the battle. There are also 17th century funerary monuments close by, at Radway and Warmington, to soldiers who fell in the battle.
Footpath access from Edgehill, down to and around Radway village, is excellent although all the paths are very steep in places. Access to the battlefield itself however is restricted almost solely to the public highways. In the area of Radway village the roads are quiet and generally safe. However the B4086, which is the only accessible route across the battlefield, is a fast if not a busy road and it is not recommended that visitors should walk along it. It is safer to combine the walk with the driving tour to see the greater part of the battlefield.
There is an interpretation panel about the battle in the beer garden of the Castle Inn in Edgehill village and another in the church yard at Kineton. Both were installed by the Battlefields Trust in 2006. A small musuem exhibition on the battle and its impact on the local community opened in Radway church in October 2015 and is well worth a visit. This was a Heritage Lottery Funded initiative by the local community and supported by the Battlefields Trust.
For a battlefield location map from multimap.com CLICK HERE
For more information on visiting other historic sites in Warwickshire CLICK HERE