Battle of Newburn Ford
28th August 1640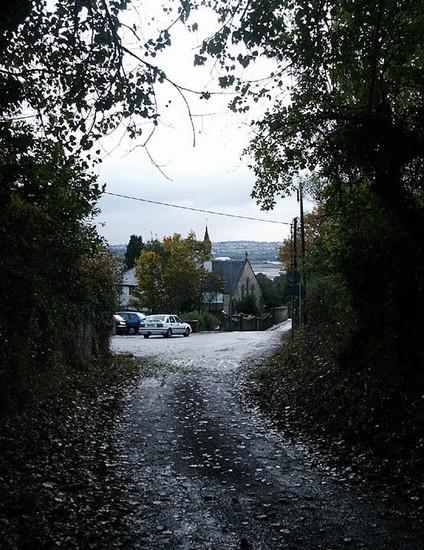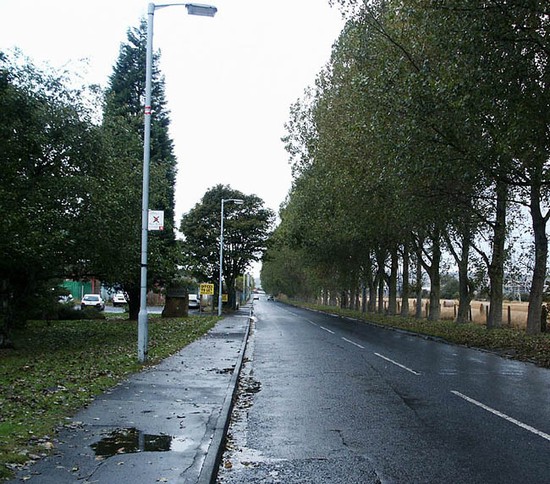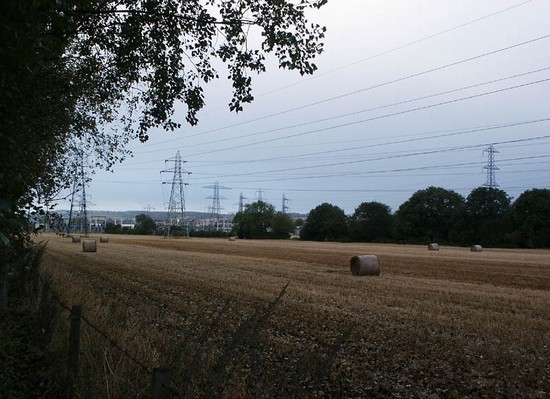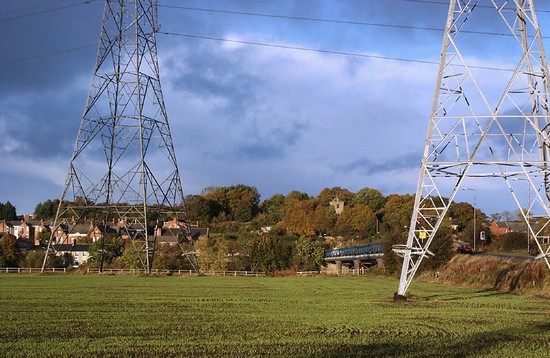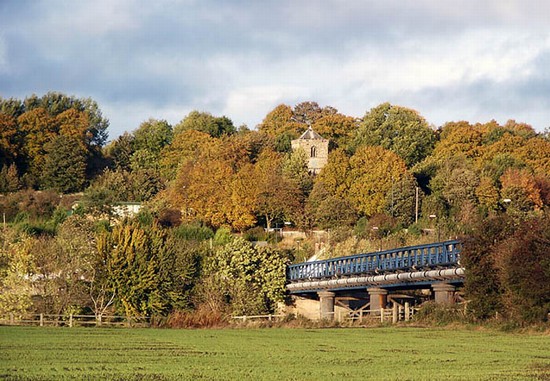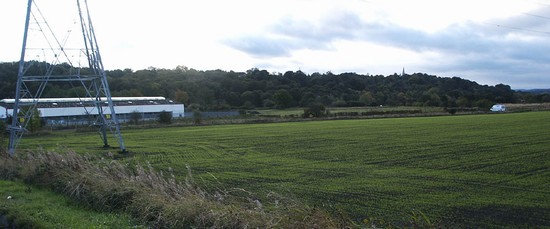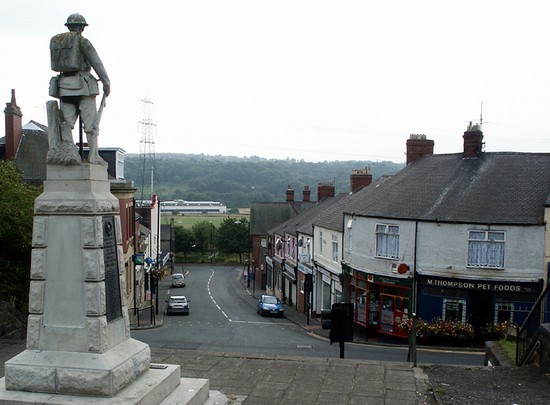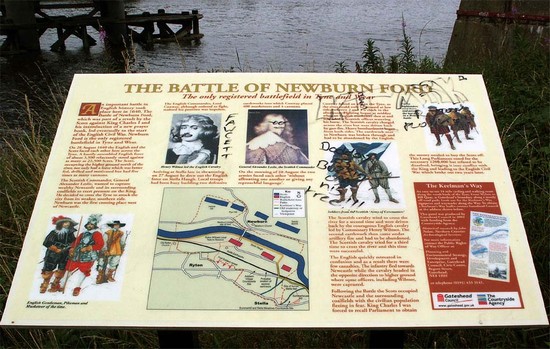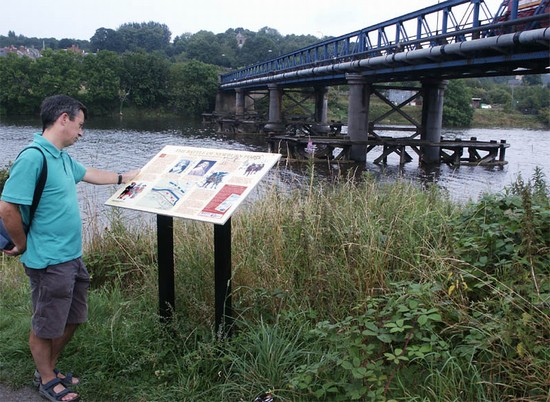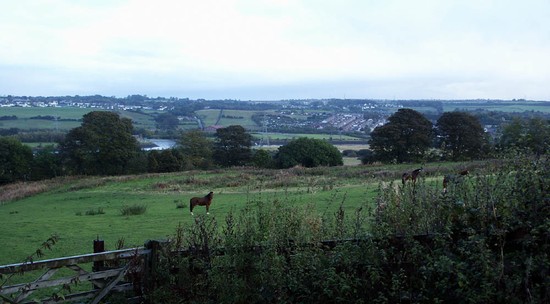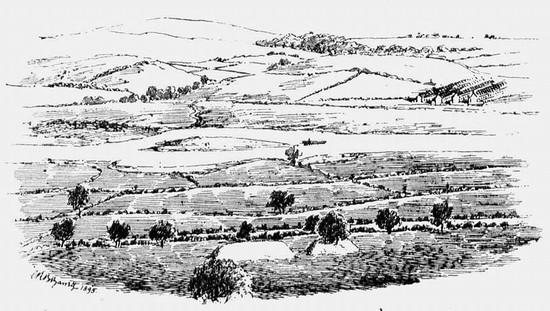 BATTLE DATA
Name: Battle of Newburn Ford
Date: 28 August 1640
War period: Civil Wars
Start time and duration: uncertain, probably lasting several hours, including artillery bombardment
Outcome: Scottish victory
Armies and losses: English: an ill equipped, inexperienced force of about 5,500 under Lord Conway; Scottish: experienced force of about 20,000 under Alexander Leslie: Losses: few
Location: securely located on the south side of the river Tyne, west of Newcastle and opposite the village of Newburn and fought across open meadow; fortified positions; enclosed fields
Map details: Grid Reference: NZ163650 (416330,565070); OS Landranger map: 88; OS Explorer map: 316
The forces of Charles I failed to prevent a Scottish Covenanter army from crossing the Tyne and occupying Newcastle. An important step on the path towards civil war.
The battle of Newburn Ford took place early on the morning of 28th August 1640. Some 4500 English troops had been dispatched to cover the ford at Newburn. On the south side of the river, close to the two adjacent crossings they had constructed two sconces where they planted artilleryand awaited the Scottish approach. But the forts were poorly sited and the Scots took up a commanding position on the rising ground to the north of the river from which the bombarded the forts and supporting cavalry. Their swift and destructive attack routed and defeated the ill prepared English troops.
It was the only battle of the Second Bishops' War, but of great political significance. Two days after the battle the city of Newcastle was surrendered to the Scots. Charles was obliged to recall Parliament, which refused to fund his war against the Scots, but further parliamentary demands led ultimately to the Civil War.
Though surrounded and partly covered by modern development, it is surprising how much of the battlefield survives in relatively good condition. The course of the river Tyne has been altered and a bridge replaces the fords but the probable site of at least one of the English sconces and the location of the southern end of the ford remains undeveloped. The steep slopes to the south, rising up out of the floodplain, are now heavily wooded but also intact. However the higher ground, between Stella and Ryton, where the final elements of the action were probably fought by the retreating parliamentarian forces, are largely built over or destroyed by quarrying. The village of Newburn, the orignal Scottish position, has seen massive expansion, but the church still sits high on the northern slopes of the valley, overlooking the river and meadows just as it did in 1640.
Contrary to first impressions, a visit to Newburn is particularly rewarding. There is a good footpath network that gives access to key locations on the battlefield. When viewed from the English positions, the vulnerability of the troops in the hastily constructed sconces is all to apparent. An interpetation panel is sited immediately to the north west on the bridge, on the riverside path.