Other pages about
Battle of Cheriton
The Battle (1)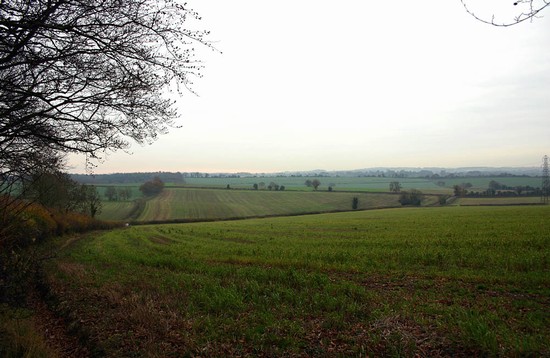 On the morning of 29th March the armies were deployed on opposing ridges, the Royalists on the higher ridge to the north. Between them was a wide area of open common ground with the fairly substantial Cheriton Wood between them on the right of the field. The wood was tactically important, lying as it did between the two ridges, as it offered both cover and a vantage point over the enemy of whoever occupied it. Whilst the mist was still on the ground Hopton ordered Colonel Appleyard's infantry to secure it. Unbeknown to Hopton, Parliamentarian forces had already occupied Cheriton Wood during the previous night. A fierce and confused fight ensued with visibility impaired by the mist, the smoke, and the trees. The confusion created not least by the fact that both sides wore a scrap of white in their hats as a mark of recognition and both had adopted the cry 'God with us'. But finally in a concerted attack by Appleyard, supported by artillery, the wood was secured for the Royalists.

Having won the first round and secured their position the Royalist failed to pursue the advantage. The Earl of Forth, the senior commander, preferred to adopt a defensive position and force the Parliamentarians to either attack or retire. However, for reasons that are unclear, the Royalist colonel Sir Henry Bard, acting apparently without orders, led his infantry regiment down the slope on the Royalist right wing and up the other side straight into the maw of the waiting cavalry of Sir Arthur Hesilrige. Isolated from the rest of the Royalist forces and out-manoeuvred by Hesilrige, Bard's regiment was destroyed; every man was either killed or captured. The annihilation of Bard's had happened under the watching eyes of both armies; for the Royalists it must have been a desperate scene, but for the Parliamentarians it was an encouragement to further action.

A defensive position for the Royalists was no longer an option. More regiments went down into the valley on the Royalist right, whilst the Parliamentarians attacked on the Royalist left. The two sides were soon engaged all along the line with the Parliamentarians maintaining the upper hand. An uncoordinated mêlée continued for some hours, with wave after wave of Royalist forces held and gradually pushed back by the Parliamentarians. The fight for control of Cheriton village was particularly fierce amongst the lanes and hedges. But once again the Parliamentarians prevailed, repelling the Royalists forces. The Royalists were gradually forced back over Tichborne Down and after a brief stand broke retreated northwards towards Alresford.