Battle of Auldearn
9th May 1645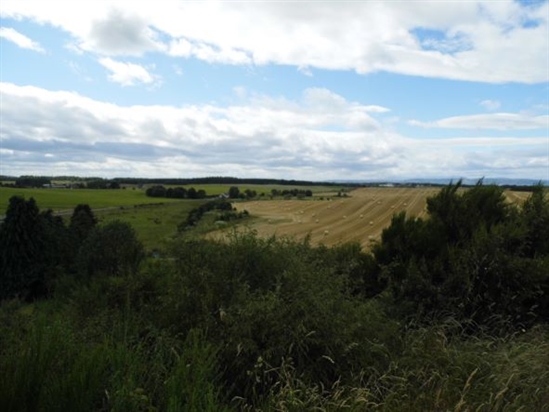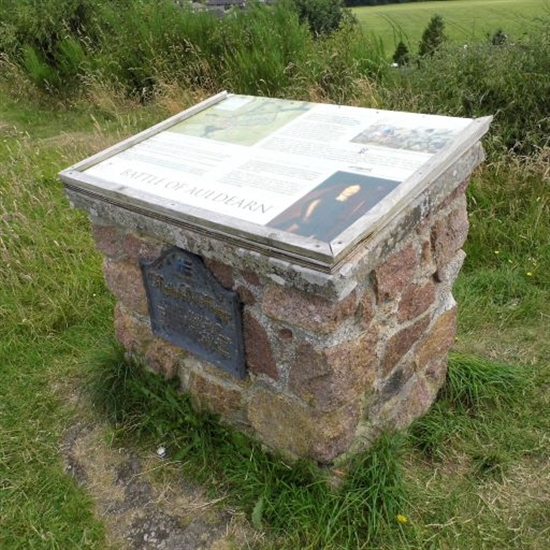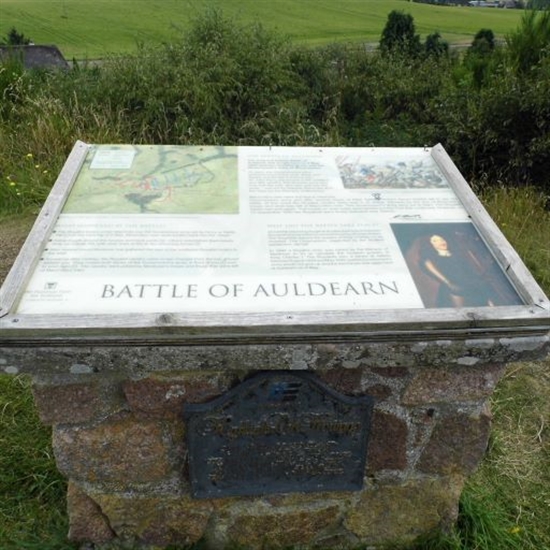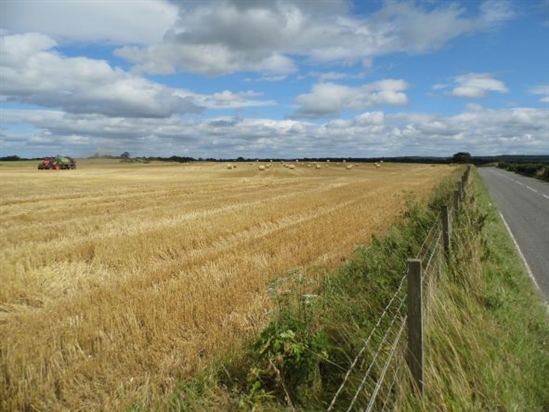 BATTLE DATA
Name: Battle of Auldearn
Date: 9 May 1645
War period: Civil War
Start time and Duration: Much of the day with periodic lulls in fighting
Outcome: Scottish royalist victory
Armies and losses: Royalist: possibly around 2000: ~1440 foot and ~600 horse Covenanter: possibly about 3000: ~1700 regular and ~1300 local foot with ~300 horse. Losses: Royalist: around 200; Covenanter: around.500
Location: The battlefield is located within the western part of Auldrean village and the area of land to the west and south, including the summit and southern slopes of Garlic Hill and Dead Wood, the probable direction of the Covenanter's rout.
Map details: Grid reference NH9128955259 (291289, 855259); OS Explorer Map 422; OS Landranger map 27
Royalist troops turned a fighting retreat against a superior Covenanter force into battlefield victory, setting the stage for a future successful campaign.
The Covenanter government of Scotland had entered into alliance with the English parliament and entered the Civil War in England in early 1644. The Scottish army had a major impact in the campaign for the north of England. In response, following the royalists' dramatic defeat at Marston Moor (Yorkshire, July 1644), the King appointed the Marquis of Montrose as his military commander in Scotland. On 28th August 1644 Montrose raised the royal standard. Often with an army of little more than 2000 troops he fought a campaign in which he won a series of dramatic victories in the Highlands against the Covenanter forces. Heavily outnumbered, time and again he effectively exploited the terrain to outmanoeuvre his enemy, defeating them at Tippermuir, Aberdeen, Fyvie and Inverlochy.
When in April he attempted an assault on Dundee a Covenanter army under Baillie responded. Montrose retreated north and an army under Hurry was dispatched in pursuit, getting between the royalists and Inverness. As the royalists advanced across the river Spey, Hurry fought a rearguard action as he moved closer to Inverness to unite with local Covenanter troops before engaging Montrose. The royalist forces withdrew to quarters in and to the east of Auldearn on the night of the 8th May, with scouts out to the west. Hurry, having united with the local forces now advanced against Montrose on the morning of the 9th May 1645. At Auldearn, against the odds, the Earl of Montrose won another victory.
A REPORT ON THE BATTLE, PREPARED FOR HISTORIC SCOTLAND BY THE BATTLEFIELDS TRUST, IS AVAILABLE FROM THE DOWNLOAD AREA ON THE LEFT