Other pages about
Battle of Myton
Visiting the Battlefield (2)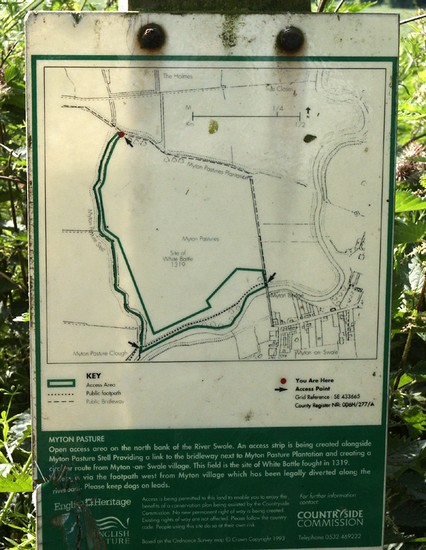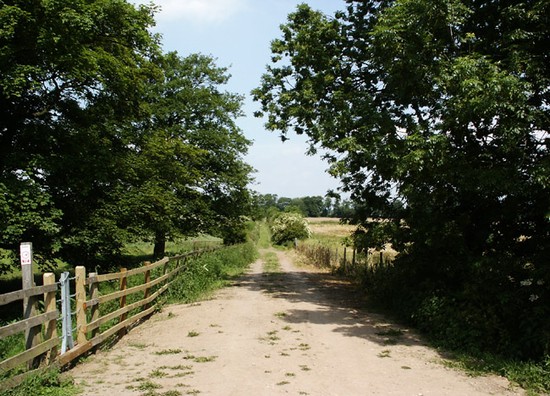 Myton is one of the least satisfactory of battlefield visits, due mainly to the lack of topographical detail in the contemporary sources or of any archaeological evidence to help to pin down the exact locations of the main events. This is unfortunate because the landscape itself is a quiet, pleasant one to walk through, with a feeling of remoteness yet reasonably easy of access. But a visit is still worthwhile, for one gains a very good feeling for the scale of the rivers and can understand how great a barrier they will have represented. Also one can appreciate the low lying nature of the landscape, the extent of the floodplain and the degree to which the very slight changes in the height will have led to great differences in land use: from meadow on the floodplain to the strip cultivation of the hedgeless open fields on the slightly higher and drier ground. What must be treated with care is anything which suggests more than the most general location of the events, for so much remains to be discovered as to exactly where on the land to the west of the Swale the action actually took place.
The battlefield, as currently interpreted, lies close to the confluence of the rivers Ure and Swale, in the angle between the two. There is no road bridge across either river at Myton, but there is a 19th century bridge which gives pedestrian access over the Swale from the village itself, enabling access to the battlefield from the east. If approaching the battlefield from Myton village then please park off the road on the wide grass verge, along the north side of the village street, next to the church.
However, perhaps more satisfying as a walk, and certainly much easier to reach by vehicle from the A1, is an approach from the west, on the north side of the Ure, from Boroughbridge. An approach from the west has the added advantage of enabling the visit to be complemented by an exploration of the Boroughbridge battlefield. This is the approach and walk that is described here. It is also possible to reach the battlefield on foot from Boroughbridge, but this is a long trek and Myton village has no pub or shop to provide refreshments en route.
For a battlefield location map from multimap.com CLICK HERE