Events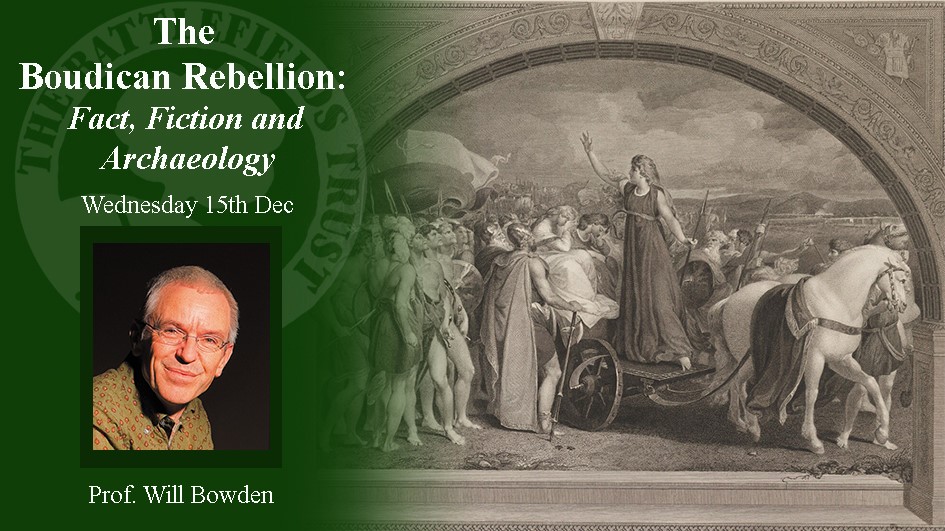 Battlefields Trust online lecture:The Boudican Rebellion: Fact, Fiction and Archaeology
Wednesday 15th December 2021
The rebellion of Boudica and the Iceni against the Roman rulers of Britain in AD60/61 is one of the most famous events in British history and the image of Boudica fighting to avenge her daughters' chastity and gain her people's freedom is enduring and powerful. The flame-haired warrior queen of popular myth is, however, a creation of Roman writers who had their own agendas and interests and without the compelling archaeological evidence from Colchester and London it would be tempting to dismiss Boudica as a bogeywoman invented to frighten the citizens of Rome. This talk will attempt to explain the origins of the Boudica story and separate the myth from the evidence.
Will Bowden is Professor of Roman Archaeology at the University of Nottingham. He began his career as part of a Manpower Services Commission scheme digging at Stansted Airport in 1986, before undertaking a BA at University College London and a PhD at the University of East Anglia. He has excavated in Italy, Jordan, Albania and the UK, with particularly focus on the ancient city of Butrint in southern Albania. Since 2006 he has led a major community archaeology project at the town of Venta Icenorum (Caistor-by-Norwich) in Norfolk, studying the impact of Rome on the Iceni people.
This presentation is exclusive to Battlefields Trust members. It starts at 8pm and booking will be on-line in response to a Mailchimp invitation sent to all Trust members.
For further information.