Battle of Mortimer's Cross
2nd February 1461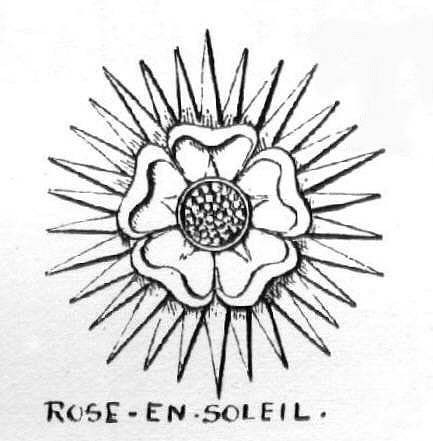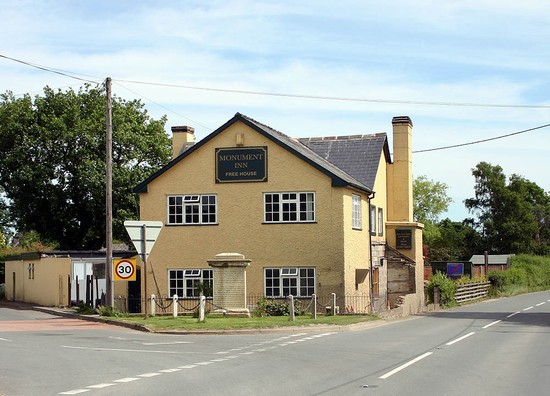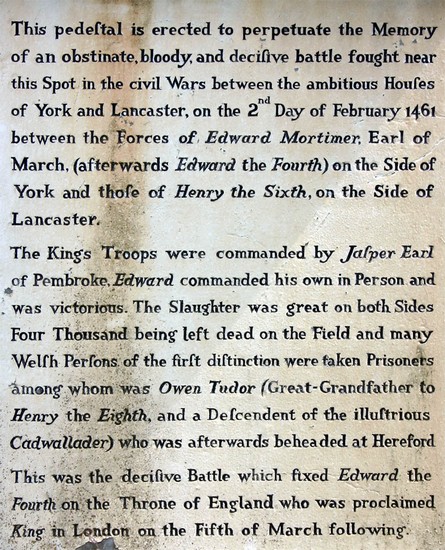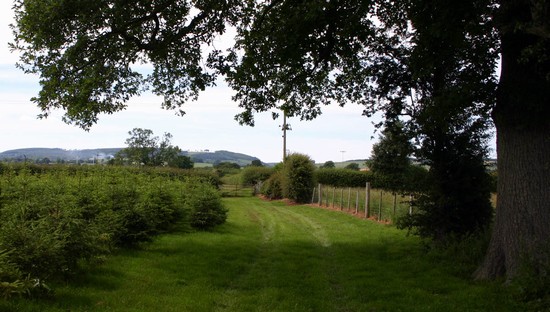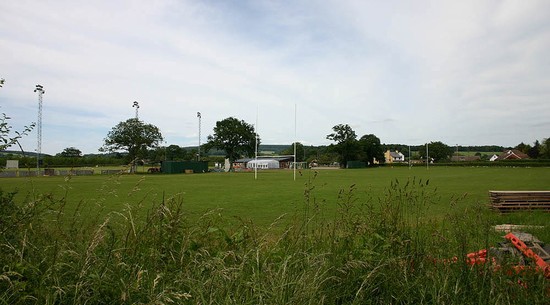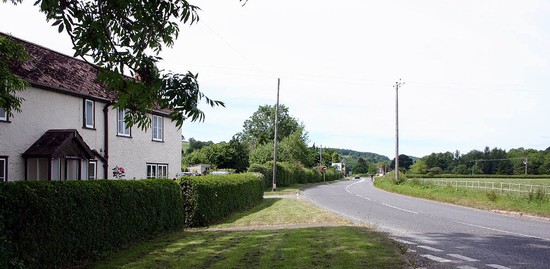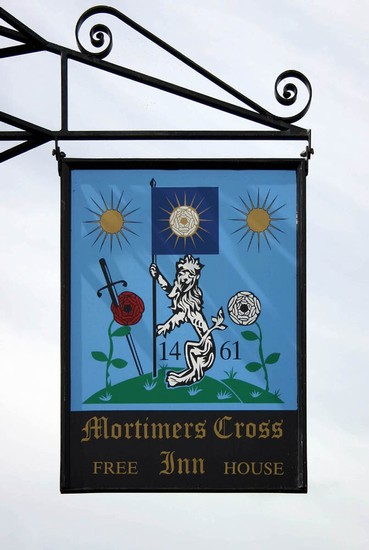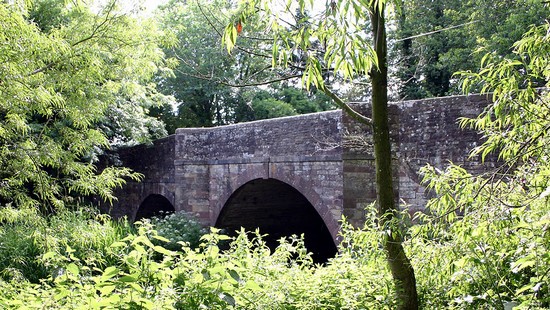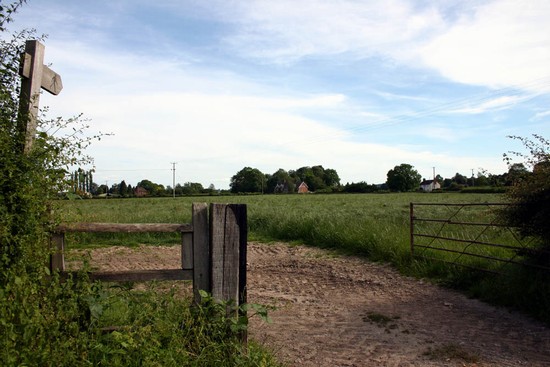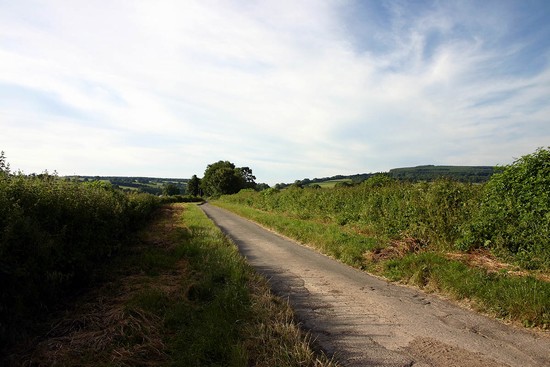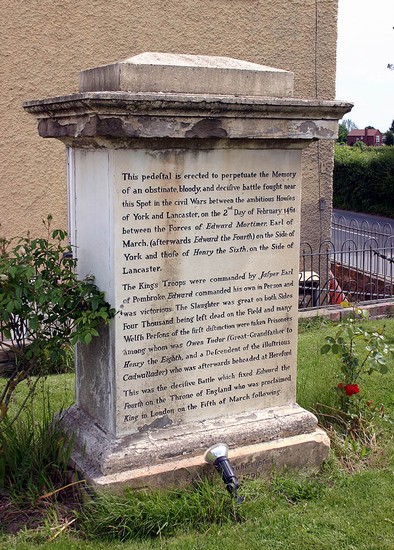 BATTLE DATA
Name: Battle of Mortimer's Cross
Date: 2 February 1461
War period: Wars of the Roses
Start time and duration: uncertain
Outcome: Yorkist victory
Armies: Yorkist army under Edward, Earl of March (later Edward IV); Lancastrian army under Earls of Pembroke & of Wiltshire; possibly just 2–3,000 on each side. Losses: uncertain, claims by the chroniclers of 4,000 are likely to be exaggerated.
Location: approximate located in the Mortimer's Cross / KIngsland area and probably fought over open field and meadow
Map details: Grid Reference: SO427627 (342760,262760); OS Landranger map: 149; OS Explorer map: 203
Yorkist defeat of a Lancastrian army in the Welsh Marches, with an earlier parhelion seen by the victor, the future Edward IV, as a portent of success.
The battle of Mortimer's Cross was fought in the middle of winter, well outside the normal campaign season. It took place when the Yorkist army of Edward, Earl of March, intercepted a Lancastrian force under Jasper Tudor, Earl of Pembroke, that was marching into England from South Wales. On the 2nd February 1461 (though some sources claim the 3rd), somewhere near Mortimer's Cross Edward deployed the Yorkist army, probably on ground of his choosing and engaged the enemy. They defeated the Lancastrian army, though we know nothing of the detail of the action, and a number of Tudor's commanders, including Jasper's father Owen, were captured and later executed in Hereford.
Unfortunately this is one of the most poorly documented of all the battles of the Wars of the Roses and we cannot be sure exactly where the action was fought between Mortimer's Cross and Kingsland. The battlefield landscape has also, in parts at least, been transformed from that which existed in 1461. Hedged enclosures have replaced open field and meadow on the low lying land, while the route of the London to Aberystwyth road across the battlefield has been completely abandoned and replaced by 18th century turnpike routes. However in the future a study of the historic terrain may allow the earlier pattern to be recovered and a survey for the archaeology of the battle may resolve some of the questions about the location and nature of the action.
Despite the uncertainties about the location of the action this is a pleasant landscape to visit and it is possible to explore the various options by driving and walking the battlefield. There are also a number of interesting places nearby with related or other military interest to make a visit worthwhile.