Other pages about
Battle of Sedgemoor
Visiting the Battlefield (4)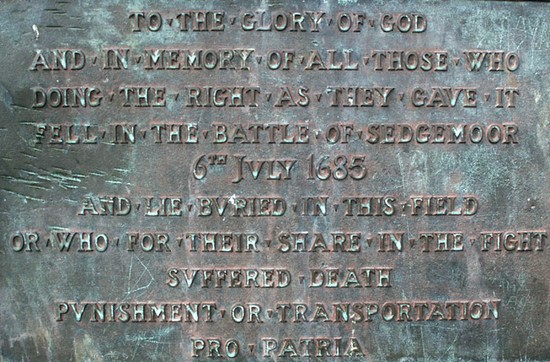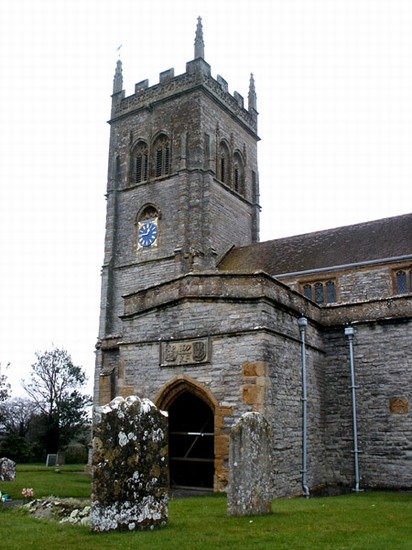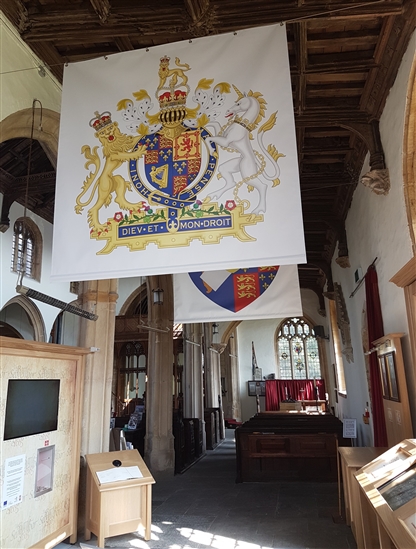 Sedgemoor is one of the best understood and accurately located of English battles and the battlefield is well preserved. Although the landscape looks very different today than it did in 1685, a tour of the battlefield is an enjoyable experience which can give the observant and well prepared visitor an excellent grasp of the contemporary landscape and a good understanding as to where and how the battle was fought.
There are information boards opposite Westonzoyland Church, at Bussex Farm and at the battlefield monument. The south aisle of Westonzoyland Church houses an information hub with films and replica exhibits.
The nearest Tourist Information Centre is in Bridgwater.
For a battlefield location map from multimap.com CLICK HERE
For information on the Battle of Sedgemoor Visitor Centre in Westonzoyland CLICK HERE
THE BATTLEFIELD MONUMENT
The battlefield memorial lies just a few metres north of the former course of the Bussex rhyne and close to the centre of the action (Grid reference: ST351536). It is rather an odd monument, surrounded by mushroom-like 'staddle stones' which commemorate other major battles where British troops died: from the 18th century there is Plassey and Quebec, from the 19th century Trafalgar and Waterloo and from the 20th century the Great War. The inscription reads:
'TO THE GLORY OF GOD AND IN THE MEMORY OF ALL THOSE WHO DOING THE RIGHT AS THEY GAVE IT FELL IN THE BATTLE OF SEDGEMOOR 6 JULY 1685 AND LIE BURIED IN THIS FIELD OR WHO FOR THEIR SHARE IN THE FIGHT SUFFERED DEATH, PUNISHMENT OR TRANSPORTATION. PRO PATRIA'