Battle of Killiecrankie
27th July 1689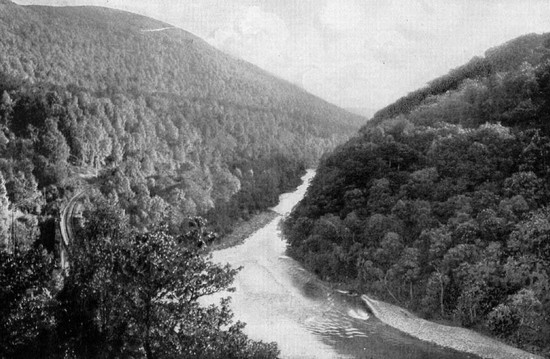 BATTLE DATA
Name: Battle of Killiecrankie
Date: 27 July 1689
War period: Stuart Uprising
Start time and Duration: Evening, main action commenced about 8pm, duration less than one hour
Outcome: Jacobite victory
Armies and losses: Jacobites: around 2,400 men, mainly foot, with around 40 cavalry; Government: between 3,500 and 5,000, mainly foot, with around 100 cavalry and 3 leather guns. Losses: Jacobites: 600-800 casualties; Government: 2,000.
Location: Across the modern A9 road north-west of Killiecrankie with Jacobite forces on the higher ground to the north
Map details: Grid reference: NN9091263585 (290912, 763585); OS Explorer Map OL 49; OS Landranger map 43
A Jacobite victory which saw the death of their commander, Viscount Dundee, depriving the uprising of leadership which led to its end in 1690.
In the Glorious Revolution of 1688 in England the catholic James VII(II) was ousted and replaced by William of Orange and Queen Mary. In 1689 the Scottish parliament voted to give the crown of Scotland to William & Mary. In response Viscount Dundee raised mainly Highland forces under the standard of James VII(II) in the first Jacobite rebellion against the newly installed monarch. They were supported by a small force of Irish troops. A Scottish government army was raised to counter the rebellion. This army comprised Lowland Scottish, English and Dutch forces, under General Mackay. On 27th July 1689 they intercepted the rebels just to the north west of the Killicrankie Pass, on the key strategic communications route into the Highlands from Perth to Inverness.
This was the first and most significant of the battles of the first Jacobite rebellion. Although it was an important victory for the Jacobites, it also resulted in the death of the rebel leader, Viscount Dundee, a major factor in the subsequent collapse of the uprising.
A REPORT ON KILLIECRANKIE, PREPARED FOR HISTORIC SCOTLAND BY THE BATTLEFIELDS TRUST, IS AVAILABLE FROM THE DOWNLOAD AREA ON THE LEFT