Other pages about
Battle of Sedgemoor
The Battlefield (4)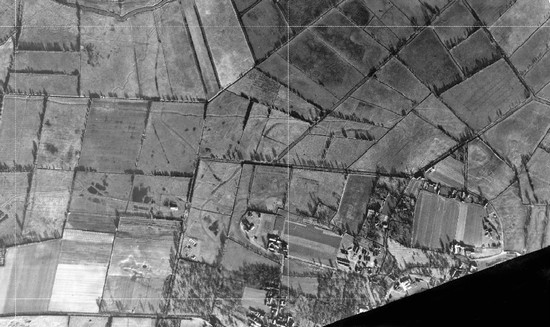 The battle was fought on land between the villages of Chedzoy and Westonzoyland, three miles east of Bridgwater (Somerset). Today this is a pleasant but very flat rural landscape of rectilinear hedged fields, mainly of pasture, with a network of straight drainage channels leading into the great Kings Sedgemoor Drain. Though the village of Westonzoyland has expanded substantially since the 17th century, the battlefield remains as agricultural land.
LOCATION
Sedgemoor is probably the most securely located of all English battles. In addition, there is such detailed information that the line of march of the rebel army, the location and layout of the royal camp and the deployment of both armies can be mapped with a high degree of accuracy, though as yet this has not been fully tested by archaeological investigation.
HISTORIC TERRAIN
In 1685 the area where the battle was fought was known as Langmoor. This was part of King's Sedgemoor, within the vast tract of poorly drained lowland moor known today as the Somerset Levels. In the late 18th century this landscape of common pasture was transformed when the moor was drained and the land enclosed as rectilinear ditched fields served by straight trackways.