Events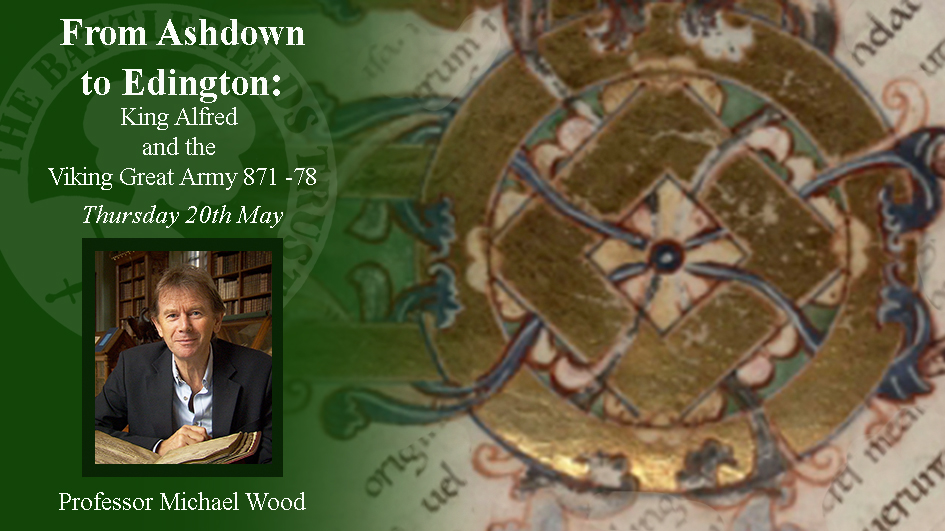 President's Lecture
Thursday 20th May 2021
Presidential Lecture.
Our President, Professor Michael Wood,presents From Ashdown to Edington: King Alfred and the Viking Great Army 871-78.
Alfred's struggle with the Great Army in the 870s was decisive for the future history of England. Edington in particular is one of the most important battles in British history. In this illustrated talk, with detailed attention to the sources, and fresh topographical evidence, Michael Wood tells the story of these dramatic events and attempts to pin down the location of the two key battlefields.
Historian and film maker Michael Wood has made over 120 films, among them 'the most innovative history documentaries ever made for TV'(The Independent). He has published extensively on the Old English period, in which his specialism is the early tenth century: his book The Lost Life of King Athelstan is due to be published next year.
The talk will take place at 8.00pm and members will receive an email invitation to register approximately a week before the talk.