Events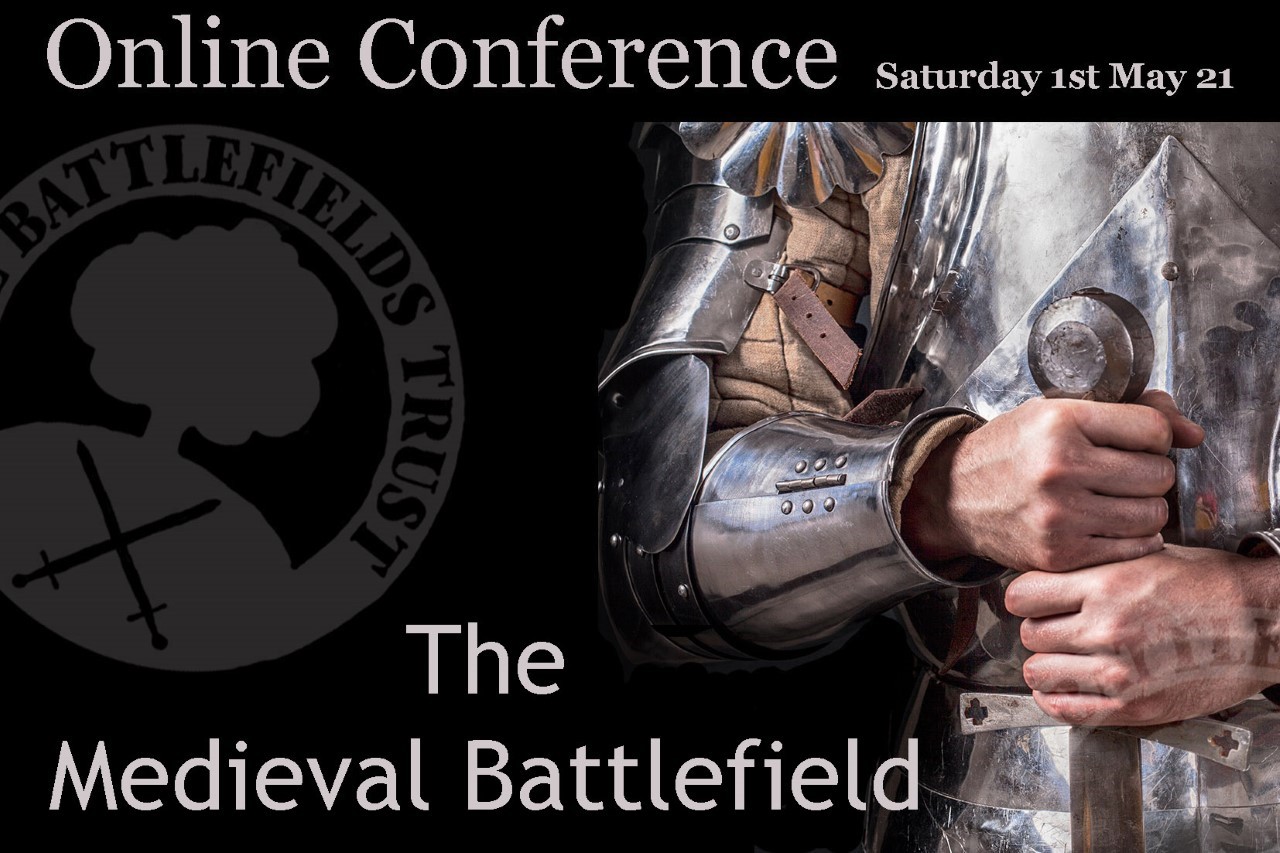 The Medieval Battlefield
Saturday 1st May 2021
Ongoing Coronavirus restrictions obliged us to cancel our normal residential Conference but we are pleased to announce a special one-day online event, combining the medieval content of the original programme with a new discussion panel.
'The Medieval Battlefield' features contributions from Professor Anne Curry, and leading authorities Dr Dan Spencer, Dr Thom Richardson, Graham Evans, Dr Sophie Ambler, Dr Matthew Bennett and Mike Ingram.
The programme will include morning and afternoon talks plus a panel discussion on the vexed question of numbers on the medieval battlefield. Each session will allow time for questions from the online audience similar to the talks programme with which members are now familiar.
Programme:
09:45: Log in.
10:00: Conference Opens, Welcome and Housekeeping.
10:15: Dr Thom Richardson - Mail and Plate Armour.
11:15: Graham Evans - Edgcote, the Source of the Problems.
12:30: Lunch break.
13:00: Panel Discussion - Dr Sophie Ambler, Dr Matt Bennett, Professor Anne Curry, Graham Evans discuss numbers on the medieval battlefield.
14:00: Dr Dan Spencer - Gunpowder Weapons in the Wars of the Roses
15:00: Mike Ingram - Northampton 1460
16:00: Conference Wrap-up.
16:30: Conference Closes.
Without the costs of residential facilities, we have been able to cut the price to £25 per person, barely a quarter of the original day rate.
Please click on the link below to book.
Once you have bought a ticket from the Eventbrite page you will be sent a confirmation ticket and link in advance to join the event. We will also send you a direct join confirmation link from the Zoom account on the day before. This will be the same as the email you would receive for our online talks.
For further information.