Britons, Saxons & Vikings
410 - 1066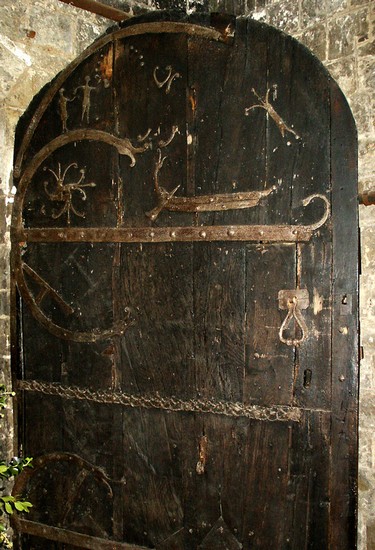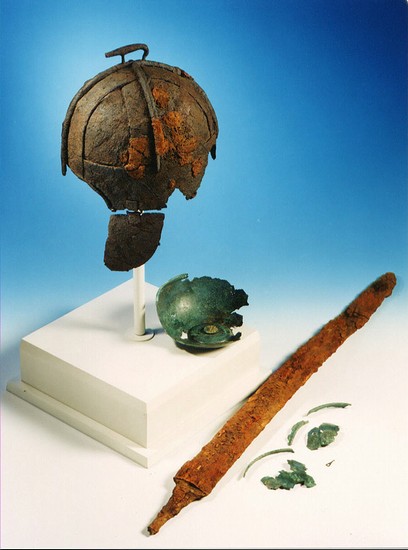 This period of warfare stretches from the end of Roman Britain through to the Norman Conquest. It encompasses battles between the warring British kingdoms that inherited Roman Britain as well as their campaigns against the Anglo-Saxon invaders. Then there are the wars between the various new Anglo-Saxon kingdoms themselves and finally, from the late 8th century onwards, between the Anglo-Saxons and new invaders, the Vikings.
Many battles are documented from this period in Britain, involving figures as much of legend as of history, such as King Arthur. Though we know the names of many battles, such as Dyrham or Ethandun, for none before the 10th century is the battlefield securely located. Nor do the original sources provide much detail, if any, of the action itself. However the pagan Anglo-Saxon warriors of the early period, from the 5th to the 7th century, are well known to us from the numerous discoveries of their burials which are often accompanied with their weapons of war.
The period was brought to an end in 1066 with the defeat of the English army on the battlefield of Hastings. This not only placed a new, Norman ruler on the throne. It saw the replacement of the majority of the nobility and the housecarls, all soldiers who typically fought on foot. Thus it ushered in a new character to warfare, dominated by the mounted knight.
CURRENTLY THERE IS NO DETAILED INFORMATION ON BATTLES BEFORE THE 10th CENTURY IN THESE WEB PAGES BUT IT IS HOPED THAT IT WILL BE POSSIBLE TO ADD SUCH INFORMATION IN THE FUTURE.
Battle locations for Britons, Saxons & Vikings