News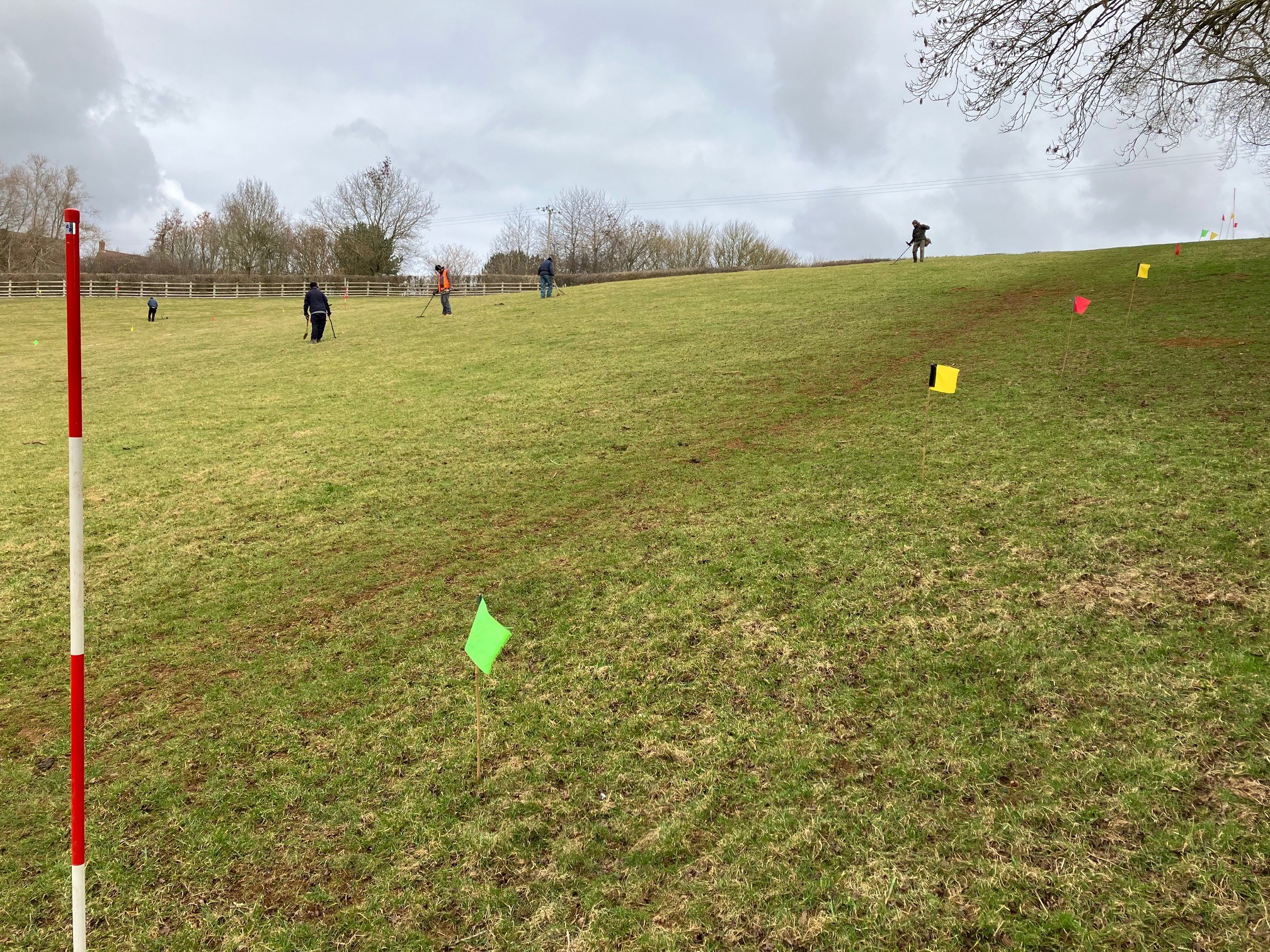 Middleton Cheney battlefield survey undertaken
2 March 2023
The Battlefield Trust has just completed a one-day survey of land possibly associated with the battle of Middleton Cheney (1643).
Only a single piece of lead shot of pistol size was found in the survey and this cannot be conclusively linked to the battle as it may have come from earlier or later hunting activity.
The field judged to be most likely part of the battlefield had been in pasture for a very long period and it is possible battle related finds had migrated down the soil column and were out of reach of metal detectors. The outcome of the survey was therefore inconclusive.
An experienced battlefield metal detecting team was involved in the survey which followed established battlefield archaeology methodologies. Detectorists used five metre wide transects to detect along with the aim of providing consistent coverage.
Simon Marsh, the Battlefields Trust's Research Coordinator, said 'an opportunity arose to test whether we could find the battlefield in fields closest to the traditional battle site, which is now a housing estate, and we took it.'
'Whilst the results were disappointing, we now have some additional data to feed into our assessment of the battle, so overall the survey was worthwhile'.
The battle of Middleton Cheney was fought on 6 May 1643 between parliamentarian forces from the garrison at Northampton and two regiments of royalist cavalry from Banbury. Further details of the battle are available at Battlefields Trust - Battlefields Hub - Middleton Cheney.
The Battlefields Trust and the Northamptonshire Battlefields Society have recently published a book on the battle written by Gregg Archer which is available at The Battle of Middleton Cheney: 6th May 1643: Amazon.co.uk.