News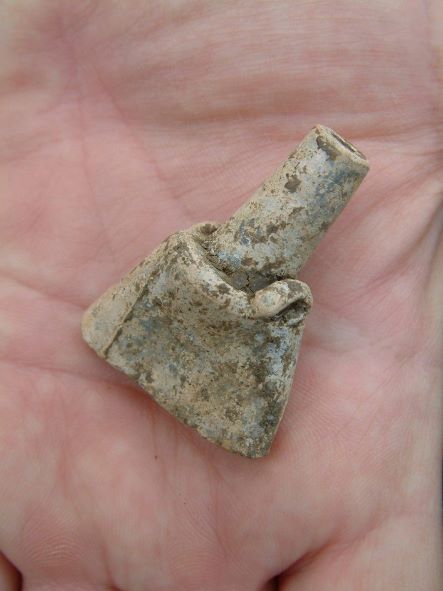 Completion of Newbury battlefields garden archaeology project
28 October 2022
In June and July 2022 the Battlefields Trust ran a garden archaeology project at Newbury.
This aimed to test whether households living on the first and second battles of Newbury (1643 and 1644) had found any archaeology relating to the battle whilst tending their gardens.
One hundred and fifty questionnaires were posted to households with a guide to what battlefield artefacts might be found in people's gardens. Respondents were able to reply via an online form or by posting back a completed questionnaire.
Eleven substantive completed questionnaires were received. Eight were from locations associated with the first battle of Newbury and three from locations associated with the second battle of Newbury.
The finds made, such as a cauldron like object, evidence of metal working and a clay pipe, could not be conclusive linked to either battle.
Simon Marsh, the Battlefields Trust's Research Co-ordinator said:
'This was a test project to see whether anything useful could be found using a questionnaire approach. The Trust was very grateful to the West Berkshire Council Heritage Team for the support and advice it provided to the project'.
'Whilst the response rate for the project was disappointing, it was not unexpected and the project allowed the Battlefields Trust to engage 150 households about the battles of Newbury that it would not have had the opportunity to do so'.
Several respondents also commented that whilst they had not found anything battlefield related when they gardened in the past, they now knew what they were looking for. On this basis, the project also increased awareness about battlefield archaeology and raised the possibility of future finds being reported to the Battlefields Trust.
The Battlefield Trust will aim to make a short battlefield archaeology identification guide available on its website.
The full project closure report is available at https://www.battlefieldstrust.com/cms/viewdoc.asp?a=23&b=400&c=623&d=415471083