News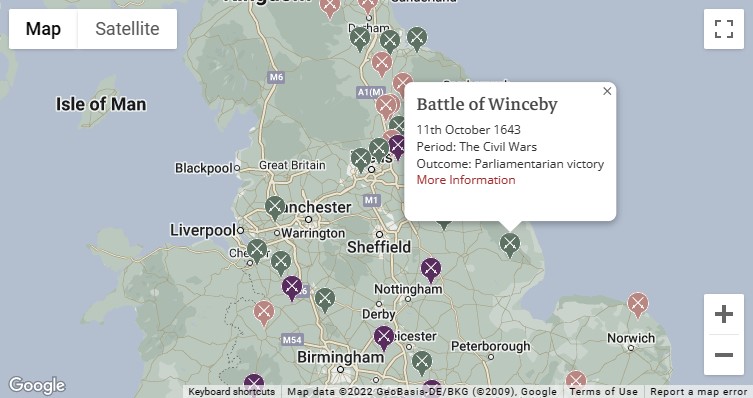 Battlefields information hub refreshed
3 January 2023
The Battlefields Trust has refreshed its UK Battlefields Information Hub.
Formerly known as the UK Battlefields Resource Centre, the Battlefields Hub has had its appearance refreshed, website navigation and search improved, and an interactive map added. The site can now also support video files.
The refresh was undertaken by the Trust's web developers, Mint Media, which worked with Battlefields Trust volunteers to create the new website.
The Battlefields Hub currently contains 87 battlefields in England and Scotland with links to battlefield reports produced by the Royal Commission on Historical and Ancient Monuments Wales.
Recent additions to the Battlefields Hub include Bramham Moor (1408), Nibley Green (1470), Middleton Cheney (1643), and Gainsborough (1643). Anyone is free to propose an entry and more information about how to do this can be found on the Trust's website.
'The UK Battlefields Resource Centre first went live in 2004, so a refresh was badly needed' said Simon Marsh, the Trust's Research and Battlefield Threats Coordinator.
'We asked users what they wanted from a refreshed website and hope that we have delivered on their requests.
The feedback received so far has been pleasingly positive, but we are always keen to improve the Battlefields Hub further so additional feedback is always welcome', he added.
Anyone wishing to provide feedback should contact Simon at research@battlefieldstrust.com.