News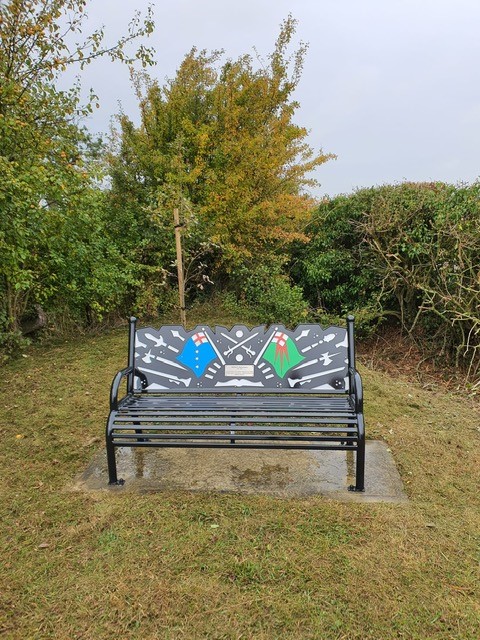 New bench at Naseby commemorates battlefield historian and author
2 October 2022
A new bench has been installed on Naseby battlefield commemorating battlefield historian and author Martin Marix Evans who sadly died in 2020.
Martin was the founder and initial driving force behind the Naseby Battlefield Project which has done so much to improve the interpretation of the battle and make it a Northamptonshire visitor attraction.
The memorial bench was procured and installed by some of Martin's close friends who worked with him on Naseby.
It is located at the Sulby hedges, near the Naseby Battlefield Project viewing platform there, looking south across Broadmoor towards Closter Hill and Redhill where the main infantry battle took place.
John Kliene, who worked with Martin on the Naseby Project said: 'Martin's work at Naseby really was a model of how to understand, interpret and present a battlefield. The battlefield was obviously of great significance to Martin and a very fitting site to remember him'.