News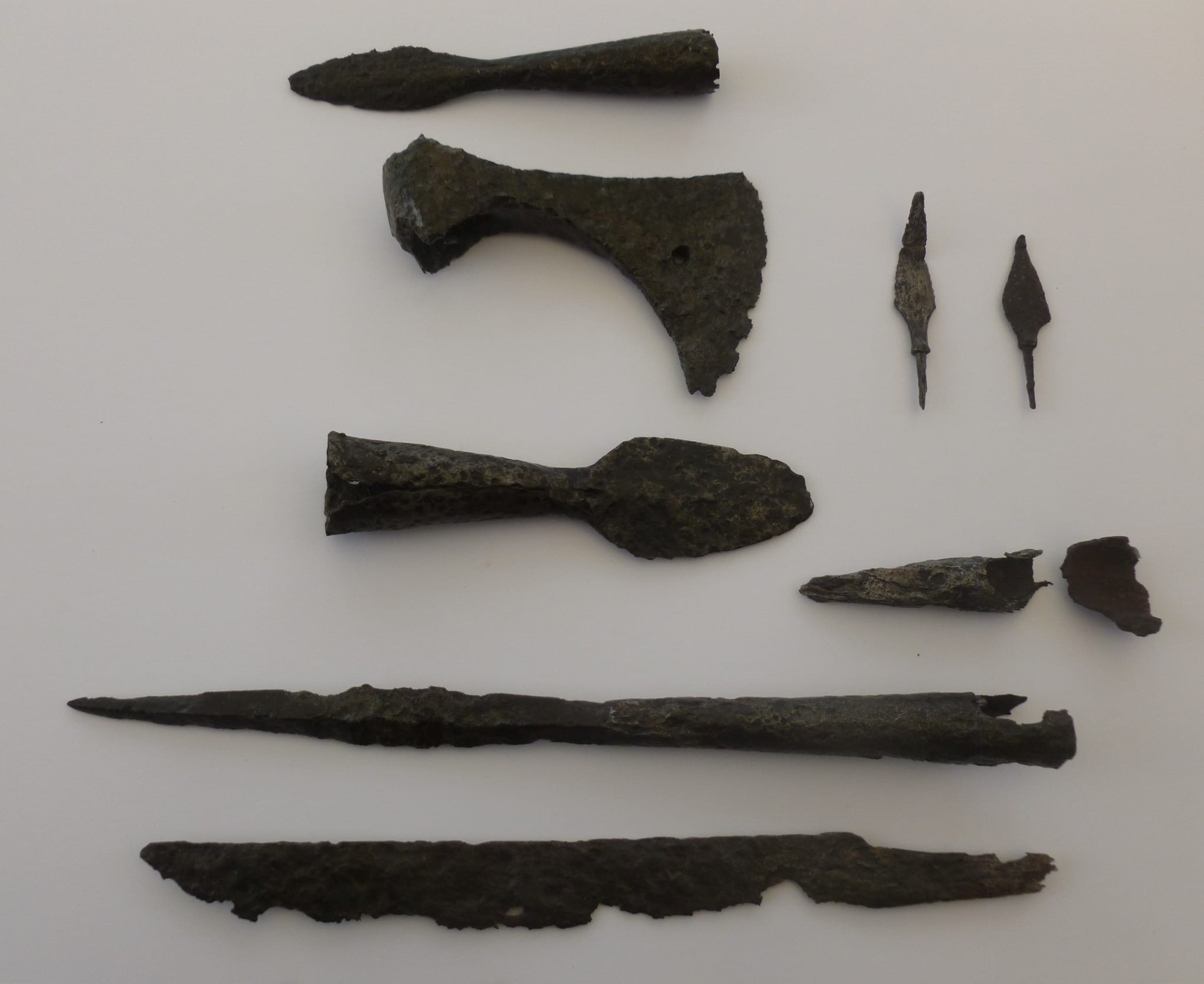 New metal detecting finds at the battle of Stamford Bridge
13 September 2022
Recent finds by two metal detectorists near to Stamford Bridge may be the first evidence of the great battle of Stamford Bridge in 1066. A significant number of finds, which include a Viking Axe and Saxon Spears, were discovered by Simon Richardson and John Benfield who have been working alongside the battle of Stamford Bridge Heritage Society for a number of years. Finds from this period are extremely rare and are of national importance.
The battle of Stamford Bridge was fought between English forces led by King Harold Godwinson and those of the great Viking army led by King Harold Hardrada of Norway. The English victory saw an end to Viking influence in England but a few days later the Anglo Saxon Kingdom would fall at the battle of Hastings. The battle remains one of the most significant events in both English and Scandinavian history.

The exact whereabouts of the battlefield has long remained unknown. These finds give the first indications of the actual location of the battle and provide a tantalising glimpse of the battle itself. Simon Richardson and John Benfield are both experienced battlefield detectorists, who between them have worked on many battlefield sites.
Peter Makey, the Battle of Stamford Bridge Heritage Society's archaeologist, said, "These finds are potentially very significant and are being further investigated by relevant specialists in this field"/
Brian Birkett, chairman of the Battle of Stamford Bridge Heritage Society said; "On the face of it these finds could be a game changer in our search for the battle, we have worked for many years on researching the battle site and for these artefacts now to be discovered is remarkable. It is the aim of both the Society, and John and Simon, that one day we will be able to display these artefacts in a purpose-built museum and visitors centre here in Stamford Bridge.
These finds will now be fully researched and analysed by the Society working with national institutions, the exact location of the finds is to remain undisclosed to ensure its security. The society will be shortly launching a fund-raising program to help fund further research and conservation of the finds.
(Article and image courtesy of the Battle of Stamford Bridge Heritage Society)