News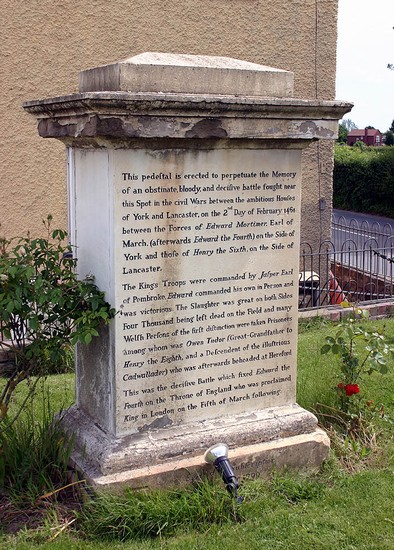 Completion of Wars of the Roses Battlefield Investigation
9 April 2022
The Battlefields Trust run project that commenced in 2018 to investigate and locate the battle of Mortimer's Cross has been recently completed.
Frustratingly the site of the battle was not found, though the project, which was supported by the Heritage Lottery Fund and Huddersfield University, has greatly improved understanding about the battle and the strategic and tactical landscape in 1461.
It has also helped to develop thinking on the methodological approach to locating Wars of the Roses battlefields.
The full report about the battlefield investigation, authored by Dr Glenn Foard and Dr Tracey Partida, is available to download at https://battlefieldstrust.com/media/820.pdf.
The battle of Mortimer's Cross was fought on 3 February 1461 when the Yorkist army of Edward, Earl of March, intercepted and defeated a Lancastrian force under Jasper Tudor, Earl of Pembroke, that was marching into England from South Wales. Several of the defeated Lancastrian commanders were captured and later executed in Hereford.
A video about the project is available at https://youtube.com/playlist?list=PLe9yKMqlDtV1m0vSQdLZH3_DiU-zTsUbf