News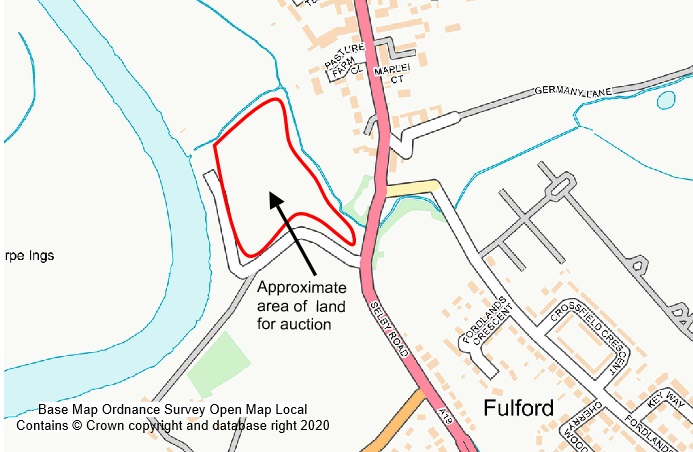 Fulford Battlefield (1066) - Land Purchase Appeal
25 June 2020
The battle of Fulford is the forgotten battle of 1066. It was fought on 20 September that year between an Anglo-Norse force under Harald III of Norway and an army commanded by the English Northern Earls Edwin and Morcar. Harald was victorious but was defeated five days later at Stamford Bridge by an army under Harold Godwinson.
Historic England is currently considering an application to have Fulford battlefield added to its register of historic battlefields and Fulford Parish Council is now seeking to purchase eight acres of Fulford Ings upon which the battle was fought.
The Council has set aside money to purchase the land and bring it back into public ownership to restore its ecological value whilst looking to make more of the battlefield. The land will be auctioned in mid-July, but the Council is appealing for donations, small or large, to help make the purchase possible.
The Battlefields Trust is planning to make a donation to this appeal but wanted also to give its membership an opportunity to support the purchase of this battlefield land.
Donations can be made either by credit/debit card by calling Stuart McCabe at the Cemetery Office on 01904 633151 or by bank transfer to HSBC Sort Code: 40-47-31 A/C No: 81323016 with the reference Ings Fund Donation and should be confirmed by email with the date and amount of the donation so that it can be correctly allocated and a receipt sent in due course.
As the appeal progresses, updates will be provided via the Parish Council Facebook Page at https://www.facebook.com/FulfordParishCouncilYorkshire and on the Parish Council website at https://www.fulfordparishcouncil.org.uk/news/ .
If for any reason, the appeal does not succeed, the Parish Council will return all donations made.
Any donations received will remain anonymous (unless the donor expressly wishes to be named) but records of donations will be kept within the Parish Council accounts, including name and email address/telephone number. The accounts would not be published without express consent from every donor. Once the outcome of the appeal is decided, it will be possible to remove personal data from the accounts records. The Parish Council's privacy notice is available at this Link.