News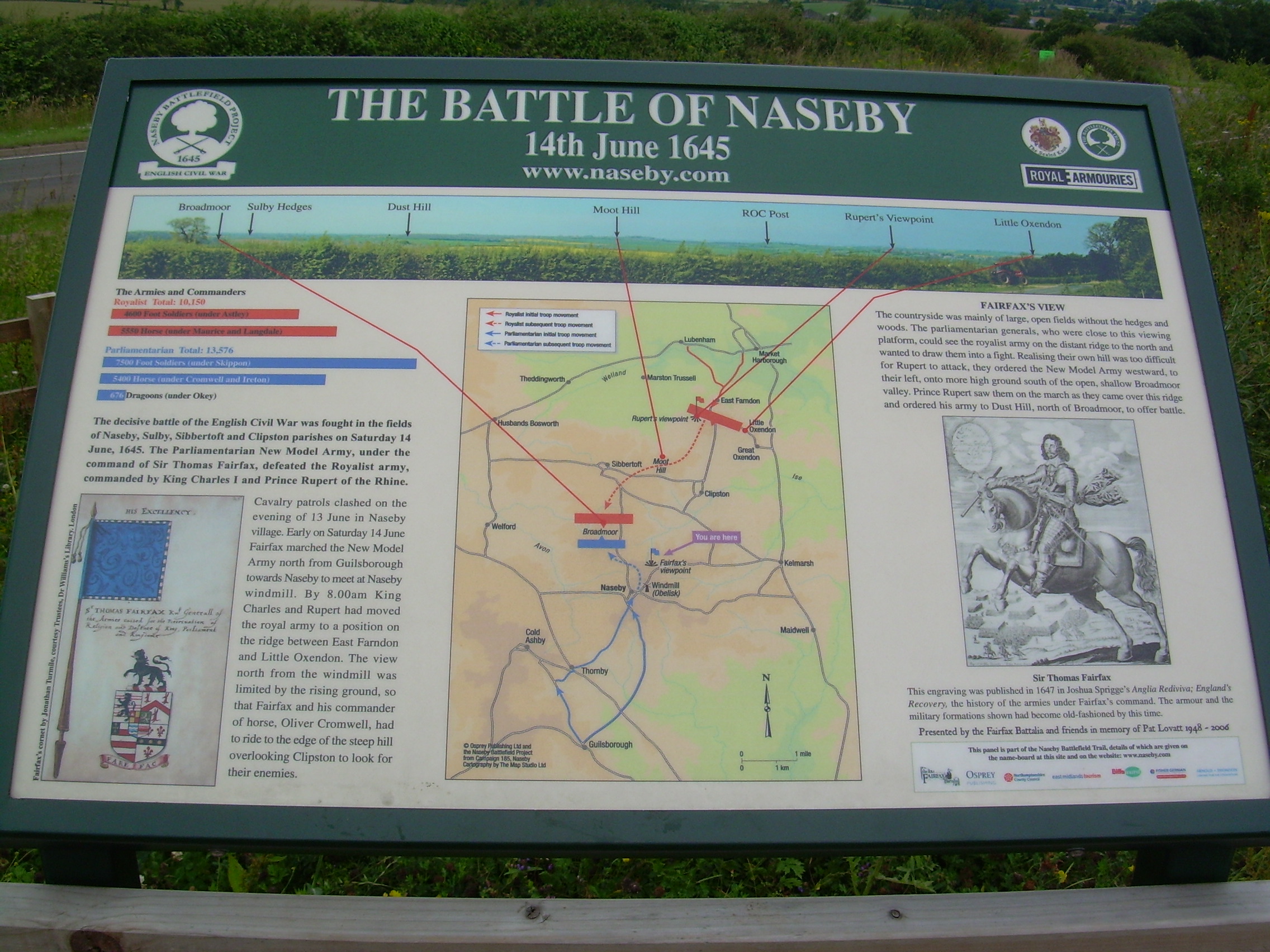 Naseby Battlefield Project wins new funding
25 May 2019
Daventry District Council has awarded the Naseby Battlefield Project £6,000 to help it replace information boards which help visitors understand the battle.
The Project, which was set up in 2001, spent much of the next decade installing interpretation boards and creating viewing sites at Naseby, making it one of the best presented battlefields in England.
The information boards are beginning to show their age and need to be replaced.
Battlefields Trust Research Coordinator Simon Marsh said 'this is excellent news. Naseby is one of the most important battlefields in the country and it is vital that visitors can understand its importance. The new funding will help ensure this continues'.