News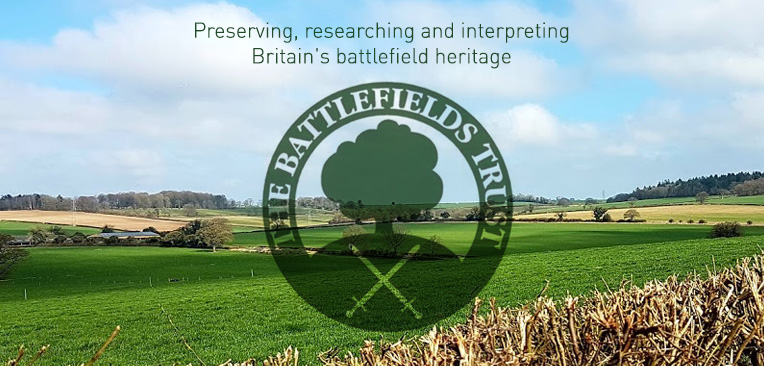 Chalgrove Battlefield Under Threat
29 July 2016
The South Oxfordshire District Council Local Plan 2032 proposes the building of 3,500 houses on Chalgrove Airfield and currently consulting on this until 19 August 2016. The eastern part of the airfield covers about one third of the registered area of the 1643 battlefield at Chalgrove.
Details of the plan and public consultation can be found at: http://www.southoxon.gov.uk/services-and-advice/planning-and-building/planning-policy/local-plan-2032.
Historic England's map of the registered battlefield can be found at the bottom of the following web page: https://historicengland.org.uk/listing/the-list/list-entry/1000006
The Battlefields Trust has written to South Oxfordhsire District Council making the following points:

The Battlefields Trust is alarmed about the proposal to build 3,500 houses on Chalgrove Airfield. This, if it is implemented, would see the destruction of around one third of the Chalgrove (1643) battlefield, which is located on and adjacent to the airfield, and would significantly affect the setting of the remaining area.

This plan acknowledges that the battlefield has been registered by Historic England. This registration is a material consideration within the planning process and the National Planning Policy Framework (para 132) is clear that substantial harm to registered battlefields should be wholly exceptional.

The Trust is unsure how destruction of one third of the battlefield can be characterised as anything other than 'substantial harm'. Clearly in the whole of South Oxfordshire there are other places where houses can be built and the requirement to use the airfield at Chalgrove must fail the exceptionality test on this basis..
The Trust will oppose use of this site vigorously at all stages and urges the Council to revisit this proposal urgently and to remove the development of the Chalgrove battlefield from its plans.
The Trust is encouraging its members and those from interested organisations to write to South Oxfordshire District Council to highlight their opposition to the development plans. If you would like to write to object this can be done by or email to planning.policy@southoxon.gov.uk​ or in writing to: Planning Policy, South Oxfordshire District Council, 135, Eastern Avenue, Milton Park, Milton, OX14 4SB