News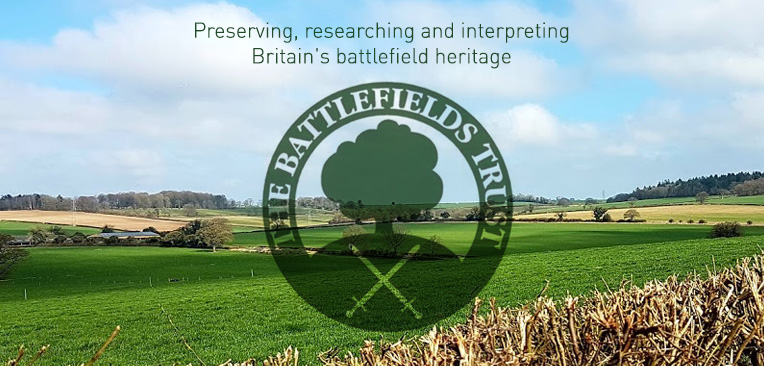 The Battle of Chalgrove 1643 - The Non-traditional View
10 April 2016
Chalgrove Battlefield Group and Battlefields Trust members Derek and Gill Lester have published in Oxoniensia, a refereed journal dealing with the history, architecture and archaeology of Oxford and Oxfordshire, their interpretation of the 1643 battle of Chalgrove and the case for Chalgrove to be considered a battle rather than a skirmish. The battle saw the mortal wounding of the important parliamentarian leader and officer John Hampden. The article can be read at the following link:
http://www.johnhampdensregiment.org.uk/images/BattleOfChalgrove.pdf
Derek and Gill have researched the battle over a long number of years and their excellent work on the landscape at the time of the battle has been of great help to those studying the events that day.
The interpretation they put forward is reflected on the Battlefields Trust Resource Centre alongside the traditional interpretation. The Trust's position, which will be outlined in a forthcoming article, is that either interpretation could be correct.