News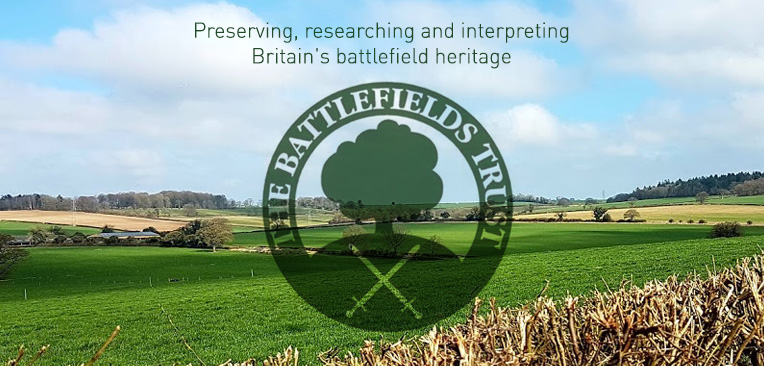 Threat to Northampton Battlefield
23 January 2015
it was revealed earlier this week that the Golf Club that rents Council land at the site of the Battle of Northampton had started building work there.

In 2012 Delapre Golf Club made and then withdrew a planning application to build a car park on part of the battlefield, apparently due to the costs of archaeological investigation associated with the plans. But it has now stripped the area of soil in readiness for further work.

Mike Ingram, the Chair of the Northampton Battlefields Society and Trust representative at Northampton says this will have destroyed the surviving battlefield archaeology in the area.

"It's not just about the artefacts themselves, knowing where they were found is vitally important for understanding how a battle was fought and is part of the archaeological record. By stripping the top soil and heaping it up the Golf Club has caused that to be lost"

"The Council really needs to demonstrate this is unacceptable and to get the Golf Club to salvage any finds from the spoil heaps".

"It should also try and find a way to commission a full archaeological survey of the battlefield that will allow these finds to be assessed within their wider context as a bit-by-bit approach doesn't work".

The damage to the site follows the adoption of a conservation management plan by the Council in 2014. Planning officials have now reportedly stopped the work and asked the Golf Club to supply paperwork for the development in the next 14 days.

The Battlefields Trust has written to the Council asking that it takes action to address the damage as far as possible and ensure that the Golf Club does not do any other work without permission.

According to Battlefield Trust Chairman, Frank Baldwin, "this development is particularly disappointing given all the hard work put in by the Northampton Borough Council and its stakeholders to develop a conservation management plan for the battlefield last year".

"By acting in this way the Golf Club seems to have avoided any of the archaeological investigation conditions and costs that it would have faced if it had applied for planning permission."

"If the Council lets this go it will just encourage others to do the same. Enforcement action needs to signal that what the Golf Club has done is unacceptable".

Northampton battlefield is one of the 46 registered by English Heritage as being nationally important. It saw the capture of King Henry VI by his Yorkist enemies and marked the start of a more violent stage in the Wars of the Roses. It's is unique for the period because it involved an assault on a fortified encampment.