Events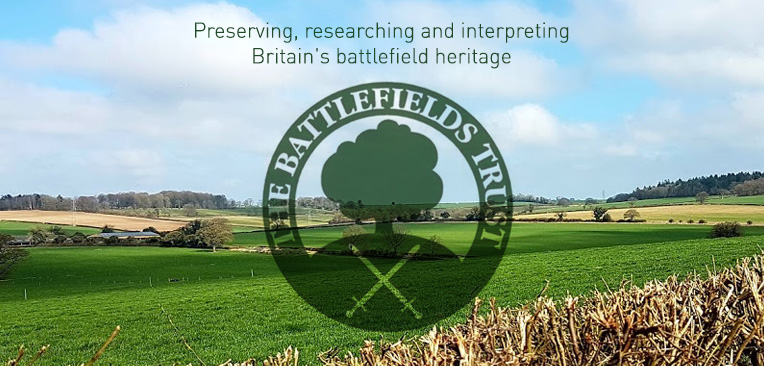 AGM and Annual Conference
Friday 1st to Sunday 3rd May 2015
Battlefields Trust Annual Conference and A.G.M. in Oxford 2 May 2015 and associated events.
The Trust is pleased to announce that our annual conference and AGM will take place in Oxford on 2 May 2015. The theme will be anniversaries relevant to 2015 with a special emphasis on the Magna Carta and Barons' Wars.
The offer in 2015 is a weekend based at an Oxford College with world class speakers, all events on 2 May 2015 in one fully accessible venue including the conference dinner. In addition, there is accommodation available on-site.
The venue for 2 May 2015 is Rewley House, University of Oxford Department of Continuing Education, 1 Wellington Square, Oxford, OX1 2JA in the heart of the historic city. It is convenient for the railway station and the city centre attractions.
The programme on 2 May 2015 will be morning sessions on 2015 anniversaries including World War 1, the Barons' Wars, Waterloo and Agincourt. In the afternoon we will look at Magna Carta and the Barons' Wars (again) starting with the military history background and the Trust's own Magna Carta 800 project and concluding with a lecture by Sir Robert Worcester – Chairman of the Magna Carta 800 Committee. This will be followed by the Trust's AGM. In the evening there will be drinks in the bar (and garden courtyard) before the conference dinner with a speaker on local siege warfare.
PRICING
The price for the conference on Saturday and the Sunday activities with Saturday tea and coffee, lunch, conference dinner and overnight accommodation in Rewley House will be £199 per person (on the assumption of two people sharing a room and to include a drink or two in the evening). Separate pricings will be offered for those wanting to attend only on the day on the Saturday, a single room supplement, only for the dinner and for those not wanting overnight accommodation (e.g. a day rate of £129 – the full schedule of tariffs will be available on making a booking enquiry).
The Saturday events are free-standing but are part of a larger weekend of activities. For early arrivers on Friday, there will be a Civil War tour of Oxford late afternoon to early evening followed by dinner in a local restaurant, if enough people are interested. To widen the appeal, we are also suggesting a "partners' programme" for those accompanying Trust members for a weekend in Oxford but not wishing to attend the conference sessions. (One option here will be a private tour of the Pitt Rivers Museum. It would be very useful if those interested could indicate in advance so we know if numbers will be viable). On Sunday there will be battlefield tours in the Oxfordshire and Worcestershire area. There will also be alternatives to battlefield tours on the Sunday looking at historic Oxford.
Trust members have used Rewley House before and speak highly of it as a well-equipped, comfortable and welcoming venue. (The only down-side is that there is no on-site parking, but advice can be given separately on this).
It is hoped that a copy of the Magna Carta will be on display at the Bodleian Library over the weekend.
Early booking is recommended via Annmarie Hayek on annmarie@talktalk.net.
Please note that booking will close on 25 April 2015 (to allow for catering arrangements to be made).
For further information.