Battlefield Magazine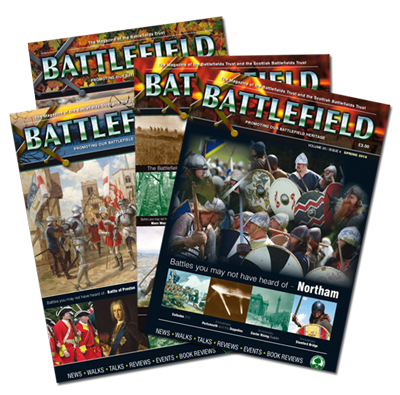 Magazine Editor Harvey Watson and Deputy Editor Chris May
Battlefield, our members' magazine, is published quarterly with articles on battles and battlefields, battlefield news, book reviews, and information on walks, talks and events. Many of our members see it as one of the major benefits of membership.
Please click HERE to download a copy of the autumn 2021 Battlefield magazine.
If you have an article you would like to submit to Battlefield magazine please see our style guide.
If you would like to contact the editors please email editor@battlefieldstrust.com.