Events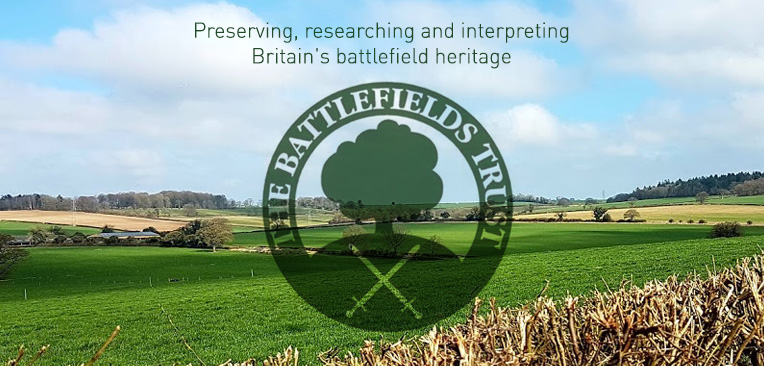 Battlefields Trust Conference and AGM 2017
Friday 16th June to Sunday 18th June 2017
Battlefields Trust AGM & Conference, Newark, 16-18 June 2017
At the National Civil War Centre and Millgate House Hotel, Newark
Civil Wars Through The Ages
Newark is strategically located on the River Trent at the junction of the Fosse Way and the Great North Road and has been important to military forces moving both north/south and east/west or trying to maintain links between forces in different parts of the country.
It has been involved in most of England's civil wars. Newark castle was besieged and changed hands twice during the First Barons' War and, of course, was where King John died in 1216. Nearby Lincoln was besieged by rebel forces and saw the definitive victory for the royalist side.
A Yorkist rebel army travelling south in 1487 crossed the Trent near Newark and was heavily defeated by Henry Tudor's royalist army at nearby East Stoke; the last battle of the wars of the Roses. We will be visiting the site on 17th June, the day after the 530th anniversary of the battle.
Newark was held for the King during the Wars of the Three Kingdoms and was besieged three times. The march from Chester for the relief of the second siege is said to be one of Rupert's greatest military achievements. We will be visiting the Queen's Sconce one of Newark's surviving examples of 17th century earthworks; said to be one of the finest in Britain.
The AGM and Saturday Conference Dinner will be held in the Tudor Hall, a part of the Magnus Grammar School built in 1532. Georgian parts of this building house the National Civil War Centre-Newark Museum.
Accommodation and Friday dinner will be in the Millgate House Hotel, a converted Victorian miller's house close to the Trent in the Newark conservation area. The hotel is around a 10 minute walk from the NCWC. More information can be found on the website http://millgatehousehotel.com/.
Civil Wars Through The Ages
Programme
Fri 16 June 2017
1200 – 1400 Arrive at Millgate House Hotel and check in
1400 – 1530 Tour of Newark Castle
1530 – 1700 Guided tour of National Civil War Centre (NCWC)
1900 Evening meal at Millgate House Hotel
O/C Talk on Newark during the Civil War
Sat 17 June
1000 – 1115 AGM NCWC - Tudor Hall
1115 – 1145 Tea/Coffee (Magnus Room/courtyard)
1145 – 1230 The Human Cost of Civil Wars in Comparative Context – Dr. Andrew Hopper
1230 Coach to Stoke Hall
1300 – 1345 Buffet lunch at Stoke Hall
1345 – 1630 Tour of Stoke Field Battlefield
O/C Return to hotels
1830 Pre-dinner drinks -Tudor Hall
1900 Conference Dinner -Tudor Hall –
O/C Talk on the Battle of Lincoln 1217 - Sean McGlynn
Sun 18 June
By 0930 Check out of hotels
0945 Coach from NCWC to Lincoln
1015 – 1230 Battle of Lincoln Battlefield Tour
1230 Coach returns to Newark
1300 – 1400 Lunch in 1920 (NCWC Café)
1400 – 1600 Civil War Tour of Newark including Queens Sconce
1600 End of Conference weekend
For booking details and costs please see the 2017 AGM and Conference Booking Form
For further information.