Events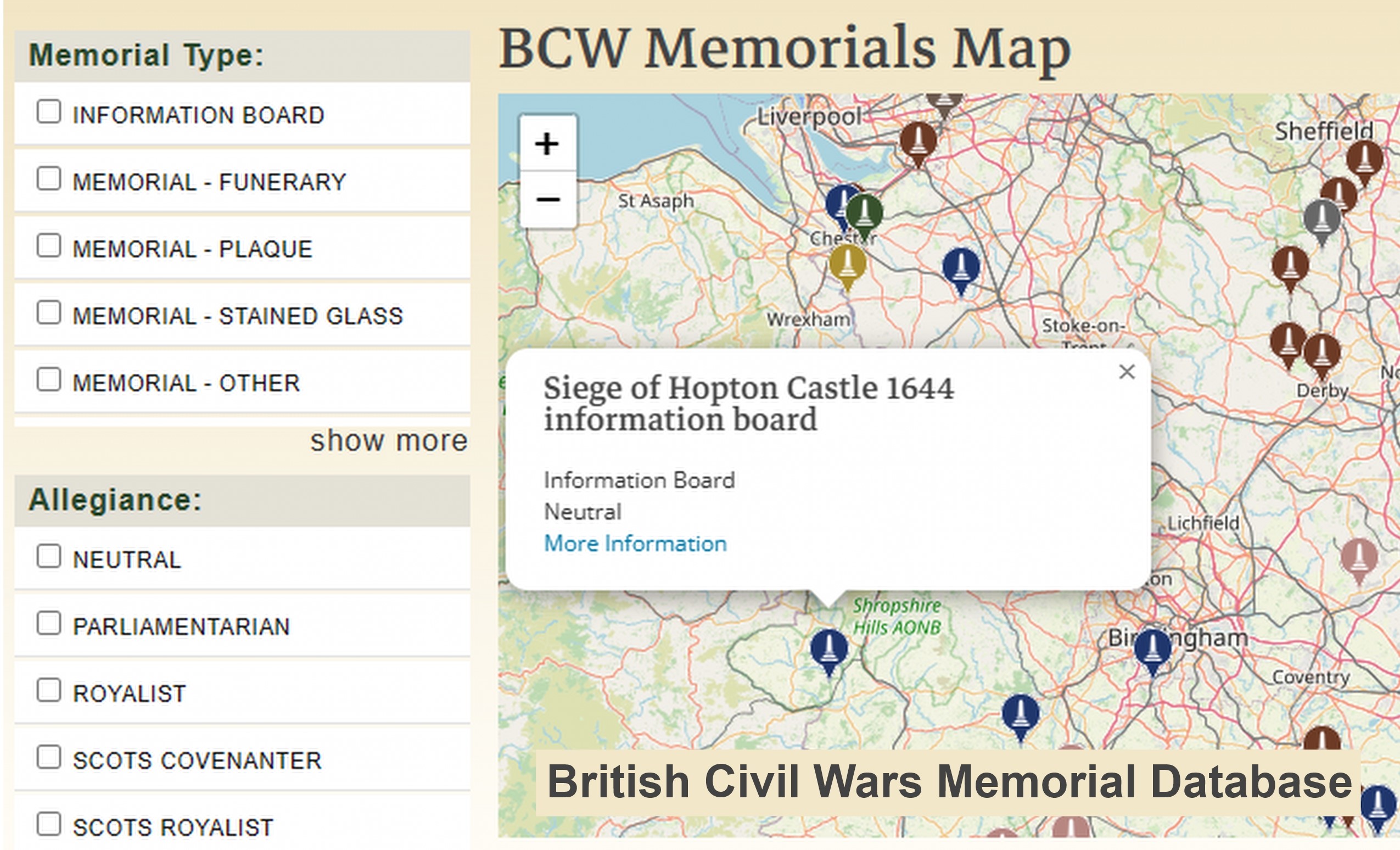 British Civil Wars Memorial Database Opening Event
Wednesday 25th October 2023
The Battlefields Trust and its partner organisations (the Cromwell Association, Fortress Study Group, John Hampden Society, National Civil War Centre, Pike and Shot Society, Scottish Battlefields Trust, and the Sealed Knot) invite Battlefields Trust members only to an opening event for the British Civil Wars Memorial Database to be held at 15:30 on Wednesday 25 October 2023 at the National Civil War Centre, 14, Appleton Gate, Newark, NG24 1JY.
The British Civil Wars Memorial Database is a crowd sourced online resource that contains details and images of memorials, (including monuments, plaques, stained glass windows and information boards), located across the British Isles which relate to events concerning and key figures associated with the British Civil Wars 1639-1660. It also covers memorials located anywhere in the world relating to soldiers who served in the British Isles between 1639-1660. The database, which continues to grow, currently contains over 220 entries and can be accessed at https://www.battlefieldstrust.com/memorial/
The opening event will provide more information about the database and partner organisation hopes for its future use. The event will be followed with light refreshments.
Tickets are free to Battlefields Trust members but are limited and will be provided on a first come first served basis. To obtain a ticket (or to be added to the reserve list if the Battlefields Trust allocation has been used up) please contact Simon Marsh using the details below.
For further information.