Events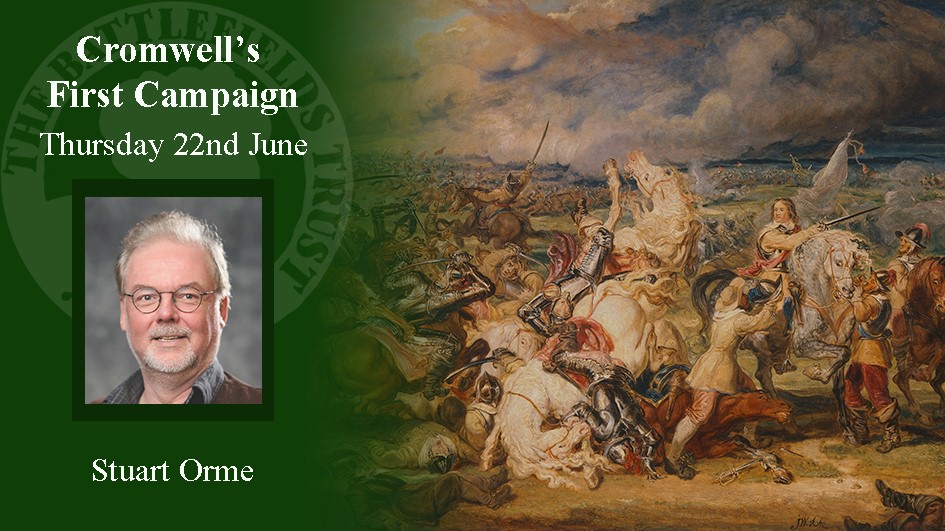 Battlefields Trust online lecture: Cromwell's First Campaign
Thursday 22nd June 2023
In 1642 the Civil Wars erupted, and Cambridgeshire MP Oliver Cromwell found himself a junior cavalry officer in Parliament's army at the age of 43. How did a man with no military experience become one of the greatest soldiers of his time? This talk looks at his first campaign across Cambridgeshire and Lincolnshire, and how this experience produced Cromwell as a soldier.
Stuart Orme is Curator of the Cromwell Museum in Huntingdon, where he is responsible for the care and display of the world's most important collection of artefacts relating to Oliver Cromwell. A graduate in History and postgraduate qualifications in Education and Museum Studies (University of Leicester), Stuart has worked in Museums and Heritage for over 20 years, working at Peterborough Museum, Flag Fen and then Peterborough Cathedral, before becoming Curator of the Cromwell Museum in February 2018. He has written books and articles on local history and on Cromwell, and has long had an interest in 17th Century history. He regularly delivers talks to groups and is also heard weekly on BBC Radio Cambridgeshire.
8pm start. Members will receive a mailchimp with details on how to register.
For further information.