Events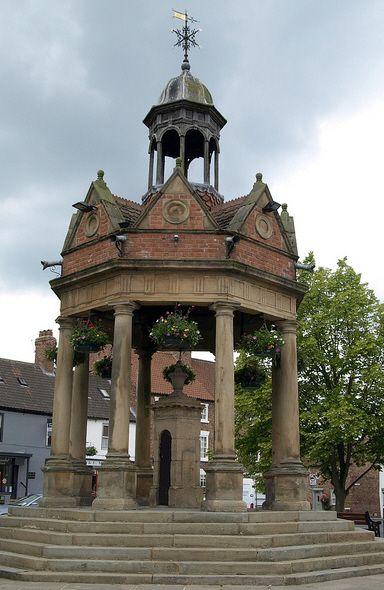 Battle of Boroughbridge 1322 Official Unveiling of Information Boards
Saturday 13th August 2022
11am. The unveiling ceremony for the battle information boards at Boroughbridge, a joint project between the Yorkshire Region of The Battlefields Trust and the Boroughbridge Local Historical Society, will take place on Saturday August 13th at the board situated at St James Square in the town, (YO51 9AR), near St James' Well (Pictured).
The event will also see the launch of the self-guided battle walk leaflets produced by the Trust, which describe a battle trail around the five information boards. Copies will subsequently be stocked in Boroughbridge Tourist Information Centre.
The event will be preceded at 10am by an Arming the Knight demonstration and talk by the 3 Swords Historical Services at nearby Hall Square. A short battlefield walk (1 hr approx) will take place following the unveiling.
For further information.