Events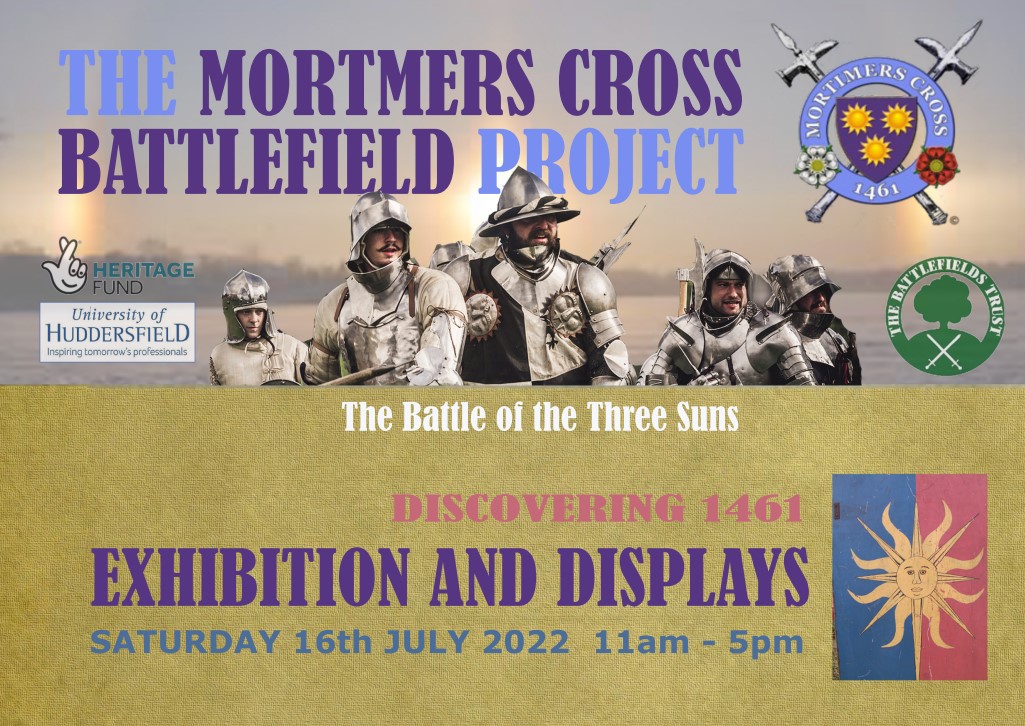 Mortimer's Cross Battlefield Project Event
Saturday 16th July 2022
A Mortimer's Cross Battlefield Project event to mark the end of the formal phase of the project to find the battlefield.
The team who have worked on the project will be talking about the archaeological work undertaken by the project, including finds. They wil also demonstrate the surveying techniques used by the project.
Separately, there will be arms and armour displays, a scale model of the battle and a video and digital battlefield simulation.
The event is free and runs from 11am until 5pm at St Michael's and All Angels Church, Kingsland, Herefordshire, HR6 9QW.
Refreshments available.
All are welcome.
For further information.