Events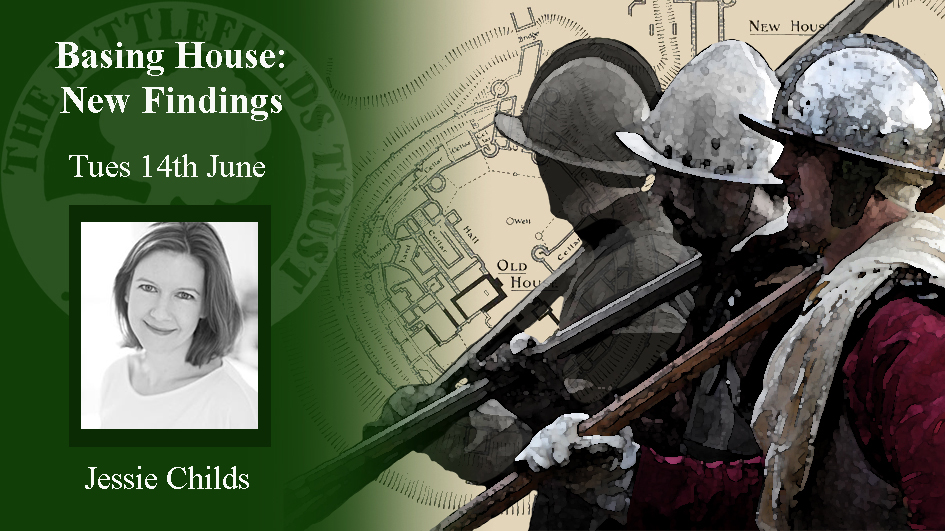 Battlefields Trust Online Lecture: Basing House: New Findings
Tuesday 14th June 2022
Jessie will discuss the research for her latest history book, The Siege of Loyalty House, which covers not only the various sieges of Basing House, but the build-up and aftermath as experienced by some of the key players. She will flesh out the main characters, reveal private portraits and artefacts, show manuscripts that shed light on the siege and its aftermath and provide new information about what really happened to the royalists trapped in the vaults during the final storm. The siege of Basing House was a defining episode of the civil war. By looking at it in detail, we gain not only a better understanding of the siege and the wider war, but also of the human condition under stress.

Jessie Childs is the award-winning author of God's Traitors (PEN Hessell-Tiltman Prize for History) and Henry VIII's Last Victim (Elizabeth Longford Prize for Historical Biography). She has written and reviewed for many papers, including the Sunday Times, Guardian and London Review of Books. Her TV contributions include the BAFTA-nominated Elizabeth I's Secret Agents (BBC 2 & PBS) and two BBC series on Charles I.
For further information.