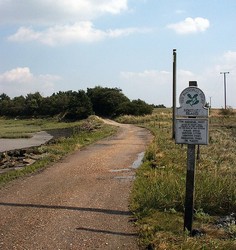 You can click on the image below to view a larger version of the image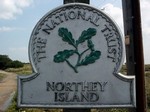 Northey Island is a nature reserve and access is restricted
More Images - click any number below to view gallery images:
Access information
The battlefield can be adequately explored using existing rights of way. It is also possible to walk across the causeway at low tide, but access to Northey Island itself is restricted because it is a nature reserve. It is usually possible to arrange access if you contact the National Trustís warden in advance (01245 222669). Contact details can also be found on the National Trust website (search under Northey Island).
For the National Trust website CLICK HERE
For further information on acces there is a TIC in Maldon town centre, which sells a Maldon Battle leaflet with details of a self guided trail. It also provides a wide range of information on sites of historic interest in the area.
For a battlefield location map from multimap.com CLICK HERE