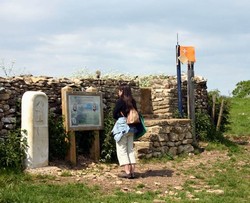 You can click on the image below to view a larger version of the image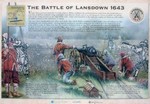 One of the interpretation panels erected in 2003.

More Images - click any number below to view gallery images:

Interpretation


A new interpretation scheme was been implemented on part of the Lansdown battlefield in 2003. It is associated with the Cotswold Way, which traverses the northern edge of the Lansdown plateau. There are a series of 10 metal markers (orange coloured 'standards' on blue poles) that mark the trail along the edge of the scarp. There are also four interpretation panels: two beside road near the Grenvile monument; another on the summit at the west end of Hanging Hill and one at the eastern edge of the scarp. Two small plaques have also been erected by English Heritage at the monument which give a few words about the battle, Grenvile and the construction of the monument.