Edgcote to Edgehill Battlefields Trail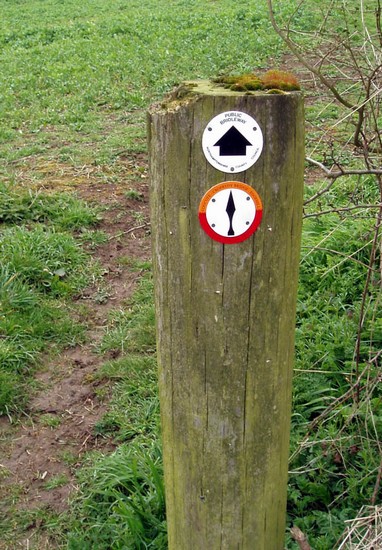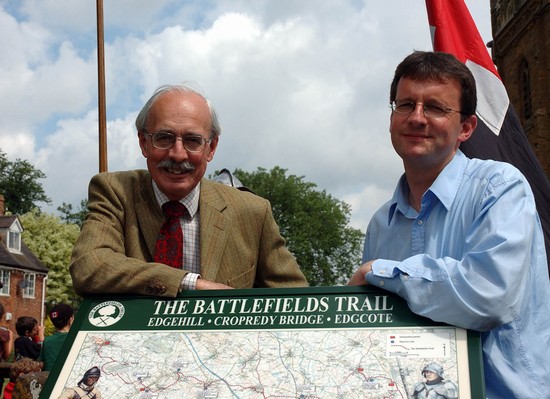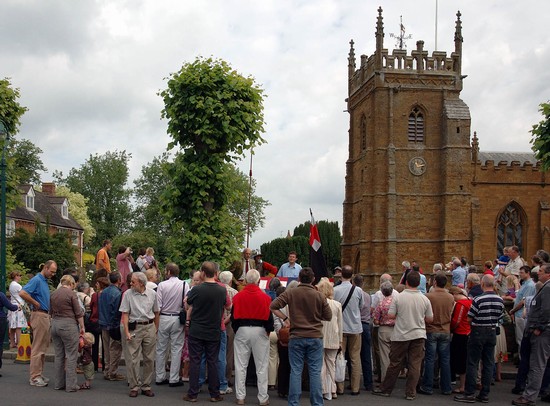 THE TRAIL WAS OFFICIALLY OPENED ON SATURDAY 24th JUNE BY PROFESSOR RICHARD HOLMES.
The Battlefields Trail is a long distance footpath, running for 20 miles through beautiful countryside in the heart of England. Beginning at Chipping Warden in Northamptonshire and ending at Kineton in Warwickshire, it links three of England's most important battlefields.
• Edgehill (Warwickshire, 1642) the first major action of the Civil War in England.
• Cropredy Bridge (Oxfordshire, 1644) a Civil War battle where the King temporarily rescued the royalist cause from total destruction
• Edgcote (Northamptonshire,1469) a significant but largely forgotten battle in the Wars of the Roses.
The Trail is defined throughout its length by distinctive way
markers. There are also interpretation panels at both ends and on each battlefield, to add to your understanding of what happened there. You can tackle the Trail in three parts, or all in one go.
A leaflet giving walk directions, a mapped route, and brief information on each battle, is available free from local Tourist Information Offices and available for download as a pdf from the left hand side of this page, for printing on your own printer. Use it in conjunction with OS Landranger 151 or ideally OS Explorer 206 to get the most from your journey. The leaflet also includes details of both car and cycle routes linking the battlefields, taking in additional places of interest and some spectacular views.
DOWNLOAD A COPY OF THE LEAFLET FROM THE LEFT SIDE OF THIS PAGE
(4Mb file)
For all correspondence on the Trail please email: midanglia@battlefieldstrust.com