Events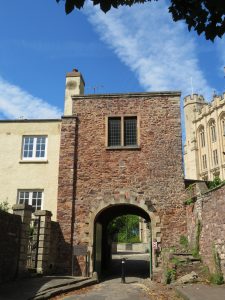 The storming of Bristol 1643
Tuesday 26th July 2022
To mark the anniversary of the royalist storming of Bristol in 1643 Charles Cordell will lead a 2 hour walk examining key locations including
- The parliamentary line of fortifications from Brandon Hill Fort to Prior's Hill Fort, including the Windmill Fort (later the Royal Fort) and the battery at Mile Hill gate (later the Colston Fort).
- the route of the successful Royalist assault from Washington's Breach to Frome Gate, including the sites of the Essex Work, Fernando Gorges' House, Red Lodge, the Ship Inn, parliamentary sally and death of Colonel Henry Lunsford.
- the walk will end on Broad Street outside the site of Nathaniel Fiennes' headquarters and St Ewin's church.
Meet: 10:00am on Tuesday 26th July at Cabot Tower, Brandon Hill, Bristol
For further information.